Galindo Lab discovers potential childhood cancer treatment breakthrough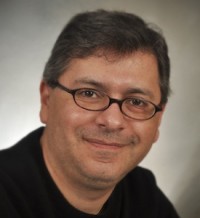 Rene Galindo, M.D., Ph.D., and his team of researchers at UT Southwestern Medical Center and the Simmons Cancer Center, have discovered a potential breakthrough in the treatment of Rhabdomyosarcoma (RMS), the most common and deadly childhood soft tissue malignancy.

Dr. Galindo's lab's research efforts revolve around uncovering the genetic and molecular mechanisms underlying childhood cancer in general, with a particular focus at present on RMS. Dr. Galindo and his team recently reported the breakthrough in the Journal of Clinical Investigation.