Franto Francis, M.D., joins Pathology Department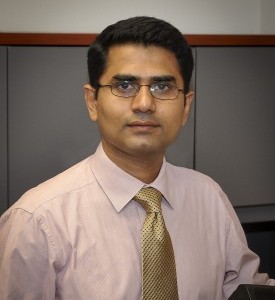 Franto Francis, M.D., Assistant Professor of Pathology, is originally from southern India. He received his Bachelor of Medicine and Bachelor of Surgery (MB/BS) from the University of Calcutta. After immigrating to the United States, he matriculated at Temple University in Philadelphia, where he received a Ph.D. prior to completing his AP/CP residency at NYU Medical Center in New York City.

He has received additional training in the Oncologic-Surgical Pathology Fellowship Program at Memorial Sloan Kettering Cancer Center in New York City and the GU Pathology Fellowship Program at the University of Pittsburgh. He, his wife Bensy, and their 4-year-old son, Paul, have found a home in the Las Colinas section of Irving on Lake Carolyn.

Dr. Francis chose to come to UT Southwestern because of its superb academics, the opportunities the city offers, and the welcoming impression he received during the interview process. He will be signing out GU cases in surgical pathology. We are delighted to have him here.