Pathology participates in $6.9 million CPRIT grant award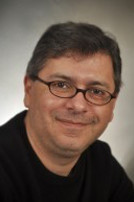 Rene L. Galindo, M.D., Ph.D., and Dinesh Rakheja, M.D., are investigators on a multi-investigator project "Molecularly targeted therapy for soft tissue sarcoma in Texas" that has been funded by the Cancer Prevention and Research Institute of Texas for a total amount of $6,918,248. This project is headed by Stephen Skapek, M.D., (Chief of Pediatric Hematology-Oncology) and is a collaboration between researchers at UTSW (Stephen Skapek, James Amatruda, Rene Galindo, Dinesh Rakheja, Patrick Leavey), UT Health Science Center at San Antonio (Yidong Chen), and Baylor College of Medicine at Houston (Donald [Will] Parsons).
The major goal of this project is to improve the survival of children and young adults with soft tissue sarcoma and Ewing Sarcoma Family Tumors. The project will identify key, actionable genetic changes that occur in pediatric sarcomas and will lead to a molecular classification of sarcomas that will precisely guide treatment decisions.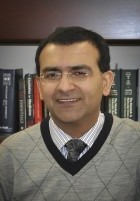 In addition to discovering genetic changes in sarcomas, the major efforts will be functional validation and clinical implementation – efforts that will impact patients' lives in real time. UTSW will be the parent institution for this program allowing for pediatric sarcoma-related tissues, resources, and cases to come to the University from around the state. This will put UTSW in the forefront of research for childhood sarcoma diagnostics and research.
Dr. Galindo is an Assistant Professor of Pathology and Molecular Biology and Associate Dean of Medical Student Research. Dr. Rakheja is an Assistant Professor of Pathology and Interim Chief of Pediatric Pathology at UT Southwestern and Interim Division Director of Pathology and Laboratory Medicine at Children's Medical Center.
Congratulations to all participants!