Pathology Chairman's Message
The Department of Pathology at UT Southwestern Medical Center is fully committed to providing world-class training to all residents and fellows. Irrespective of whether your ultimate endpoint is to become a community practitioner or a professor in an academic medical center, we will help you reach that goal by providing an extremely rich, diverse, and supportive environment.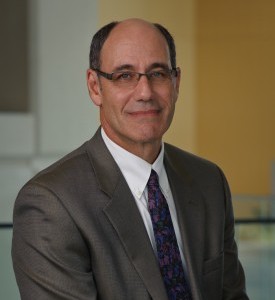 Pathology training at UT Southwestern is unique. We have a very large and diverse faculty, representing each of the major pathology sub-disciplines. Unlike many academic medical centers, almost all diagnostic activities at UT Southwestern are under the control of our Department. Both residents and fellows experience graded responsibility through in-depth, thoughtful, and complete training in all areas of pathology.
It is our view that a strong academic environment with access to newly emerging diagnostic technologies is essential to the preparation of any pathologist in the 21st century. Therefore, our Residency Program is enhanced by extensive exposure to traditional anatomic and clinical pathology and mixed with molecular analysis including cytogenetics, molecular diagnostics, next-gen sequencing, proteomics and metabolomics, advanced flow cytometric, and image analysis and informatics.
These activities are provided through our clinical settings that include a large county hospital (Parkland Memorial Hospital), Dallas County Medical Examiner's Office, two private University Hospitals (Zale Lipshy University Hospital and William P. Clements Jr. University Hospital), a tertiary care private pediatric hospital (Children's Health℠ ), a large university outpatient clinic (James W. Aston Ambulatory Care Center), and the Dallas Veterans Affairs Medical Center. In combination, we boast more than 2,000 inpatient beds, more than one million annual outpatient visits, and 250 medical and 1,500 forensic autopsies per year.
Our facilities continue to expand and modernize with a new Parkland as well as the William P. Clements Jr. University Hospital, which opened in late 2014. These new facilities will further enlarge the patient population by adding several hundred beds, outpatient encounters, and opportunities for training and research.
Many of our residents and fellows take advantage of our superb basic, translational, and clinical research activities. Several residents typically attend and present at a national or international meeting during or at the conclusion of their academic activities.
We also offer an academic track (CP or AP only) that includes at least one year of investigation but may extend further for interested trainees. For those residents, the Research Unit within our Department offers many opportunities to study the cell and molecular biology of disease with our accomplished and well-funded faculty. This Unit comprises approximately 15 faculty members and is currently in a dynamic growth phase as new investigators are being added in neuroscience, cancer biology, and immunology.
For residents with a strong background in biomedical science, the UT Southwestern Physician Scientist Training Program (PSTP) provides full support for a three-year research experience after completion of a 24-month core curriculum in Anatomic or Clinical Pathology.
I hope that you will visit Dallas and experience the uniqueness of our program, vibrancy of our institution, and satisfaction of our trainees. I am certain you will not be disappointed.
James S. Malter, M.D.
Professor and Chair
The Senator Betty and Dr. Andy Andujar Distinguished Chairmanship of Pathology
UT Southwestern Medical Center
5323 Harry Hines Blvd.
Dallas, TX 75390-9072