Chair's Message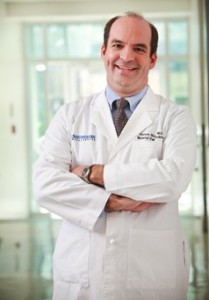 I am proud and humbled to introduce you to the Department of Obstetrics and Gynecology at UT Southwestern Medical Center. For more than 50 years, our Department has been acknowledged for its contributions to women's health care, both in obstetrics and gynecology. Our mission has remained unchanged since the Department's founding in 1943. Daily, we strive for excellence in patient care, teaching, and research.
In the clinical-care realm, we provide comprehensive services in dual arenas: the UT Southwestern William P. Clements Jr. University Hospital and Parkland Health & Hospital System. This blend not only maximizes our services throughout different segments of the community in which we live and work, but also provides an invigorating environment for our students, residents, fellows, and faculty.
On the educational front, our faculty members are recognized as the authors of three major Ob/Gyn textbooks: Williams Obstetrics, Williams Gynecology, and Essential Reproductive Medicine. They are also responsible for the largest obstetrics and gynecology training program in the nation, with a total of 80 available residency positions. We continuously work to create an educational environment that stimulates and challenges our students, residents, fellows, and ourselves to understand the fundamentals of our specialty and to critically analyze new evidence as it emerges.
On the research front, we are acknowledged for our dedication to evidence-based medicine through clinical research funded by the National Institutes of Health and other national organizations, as well as gratefully supported by endowments from individuals throughout the country. We are also recognized for our long-standing commitment to basic research. Our efforts to identify the mechanisms that regulate the onset of labor have been continuously funded by the National Institutes of Health since 1974. And, in 2010, our basic research program was expanded with the return of the Cecil H. and Ida Green Center for Reproductive Biology Sciences to new laboratories in the Department. Our continuing goal is to conduct research that makes significant and unique contributions to the body of knowledge of obstetrics and gynecology and to make "bench-to-bedside" research a reality.
Thank you for your interest in the Department of Obstetrics and Gynecology at UT Southwestern.
Steven L. Bloom, M.D.
Professor and Chair, Department of Obstetrics and Gynecology
Jack A. Pritchard, M.D. Chair in Obstetrics and Gynecology