Welcome to the Alzheimer's Disease Center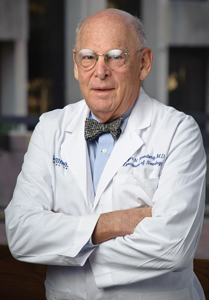 Our goal is to provide information about Alzheimer's research at UT Southwestern Medical Center, offer support and tips for people living with Alzheimer's and their loved ones, and inform the community about our research efforts.
The Alzheimer's Disease Center at UT Southwestern is dedicated to finding ways to treat and prevent this devastating illness, which is predicted to rise to 12 million cases by 2030.
Our researchers depend on the men and women who participate in the many studies that we conduct each year. Through this website, we hope to educate people with Alzheimer's and their loved ones about the research, treatment, and support available at UT Southwestern.
The Alzheimer's Disease Center is one of 30 such centers funded by the National Institutes of Health's National Institute on Aging to evaluate patients and to conduct scientific research into the causes of Alzheimer's disease. It is the only one located in the south-central United States.
For the past five years, our Center has focused on the workings of the vascular system – particularly inflammation – to find risk factors that contribute to the risk and rate of developing Alzheimer's disease.
We have found many such risk factors: hypertension, obesity, diabetes mellitus, and high blood levels of homocysteine, an amino acid that also indicates an increased risk of heart disease.
The Center is also participating in the Alzheimer's Disease Genetics Initiative, a national effort that aims to find the gene or genes involved in late-onset Alzheimer's. Blood samples and other information will be collected from members of 1,000 families that include at least two siblings and another family member with late-onset Alzheimer's.
In another genetic study, the Center will look for variations in the 24,000 human genes that are associated with a risk of Alzheimer's. This project, part of the Texas Alzheimer's Research Consortium (TARC), will recruit more than 800 patients with Alzheimer's disease and 500 healthy people.
We are also part of a TARC effort to find distinctive chemicals, or biomarkers, in the blood as a means of diagnosing Alzheimer's earlier and accurately, so treatment can begin sooner.
Finally, in an effort to prevent Alzheimer's from developing, we are developing a DNA vaccine against amyloid proteins that accumulate in the brains of people with this fatal, devastating illness.
The Alzheimer's Disease Center continues to emphasize research into the biology of this disease; develop new data on potential new experimental therapies; care for patients with Alzheimer's disease and related disorders in our Memory Clinic; and provide comprehensive educational programs for patients, caregivers, their families, and the community.
We are making major progress in understanding the basic biology of Alzheimer's disease, and testing new therapies to prevent and slow the symptoms of memory and cognitive loss. We thank you, our patients, caregivers, and friends, for your support and continued dedication to finding effective therapy for Alzheimer's disease.