Neurology nurse Tonette Mitcham honored as D Magazine Excellence in Nursing Nominee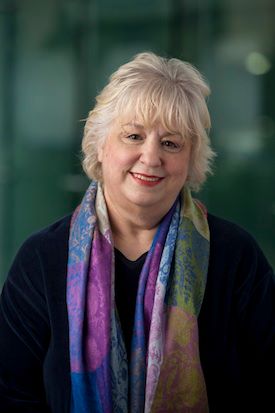 By Julie Kirchem, Department of Neurology and Neurotherapeutics
DALLAS - Feb. 28, 2012 - If you're a neuromuscular patient at UT Southwestern, chances are you have spoken to Tonette Mitcham, R.N., on the telephone. Toni, as she is called, has been working with neuromuscular patients at the UT Southwestern Neurology Clinic for the past seven years. Being on the phone instead of face-to-face presents a unique challenge but one that Toni has conquered.
"You have to win the confidence of patients because you're not looking right at them," Toni said. "Establishing that confidence is important so that they will trust what you're saying is what the doctor will tell them."
Toni works with all the neuromuscular doctors in the clinic. One of those doctors, Dr. Gil Wolfe, nominated her for D Magazine's Excellence in Nursing Awards. She was one of four nominees in the Neurosciences category.
"I was very touched by that," Toni said. "My doctors are awesome. They are the best team of doctors I have ever worked for and they respect any feedback I have about ways to improve patient care."
The D Magazine award ceremony was held February 21 where all the nominees were honored.
"It is so nice to be recognized," Toni said. "To be honored for doing something I love in a place I love is the best of all possible worlds."
One finalist was announced in each category. Beth Allen, R.N., in UT Southwestern's Neurological Surgery Department, was the finalist in Neurosciences.