Clinical training is centered at five major teaching sites: Parkland Hospital, UT Southwestern University Hospitals, Dallas VA Medical Center, West Campus Clinics and the ACCESS HIV clinic.
Each offers a unique blend of diverse patient populations and clinical pathology across the breadth of the disciplines within ID. Combined, this clinical exposure provides an unparalleled richness of clinical ID training that equips trainees for any future career.
Parkland Health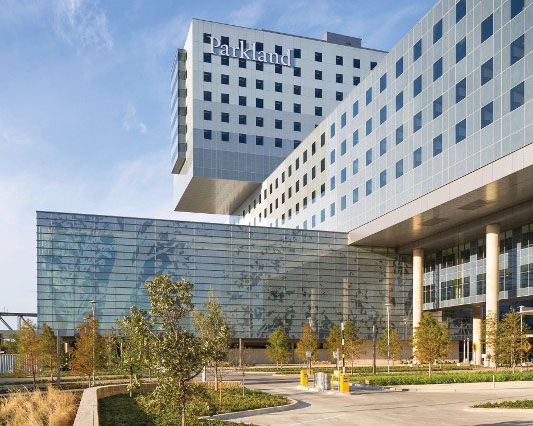 Parkland Health is a primary teaching site and one of the largest public county hospitals in the country. Since opening in 1894, it has served the indigent population of Dallas County with distinction. From its initial affiliation with UT Southwestern Medical School in the 1940s, it has also provided an amazing spectrum of clinical pathology for trainees at every level and discipline in medicine.
For infectious diseases training, Parkland is a one-of-a-kind place to see and treat unique and exotic infectious diseases with patients from literally around the world. A new, state-of-the-art, 17-story, 862-bed facility was completed in 2015 providing an amazing oasis for patients and training environment equipped with the latest in medical technology. Services include a Level 1 Trauma Center, the second-largest civilian burn unit in the U.S., the largest (busiest) emergency room in the U.S., and one of the busiest obstetrics service in the world.
The Parkland outpatient ID clinic also boasts one of the largest self-administered outpatient parenteral antimicrobial therapy (OPAT) programs in the world, which was recently awarded a national 2016 Gage Award for quality in care delivery and highlighted for its innovation by New England Journal of Medicine Catalyst.
Clinical Highlights
Critical Care ID exposure: 35 MICU/CCU beds, 24 SICU beds, 12 Burn ICU beds, 12 Neuro-ICU beds
Inpatient HIV consult service providing care for advanced HIV patients with variety of opportunistic infections and malignancies including disseminated fungal and mycobacterial infections, pneumocystis, toxoplasmosis, Kaposi's sarcoma, primary CNS lymphoma and a host of other conditions
Extensive exposure to tropical ID in returning travelers or immigrants including tuberculosis, malaria, neurocysticercosis, leishmaniasis, leprosy, and many others
Parkland ID/OPAT clinic with largest self-administered outpatient parenteral antimicrobial program in the country
Bone and Joint service for multidisciplinary and specialized care of patients with osteomyelitis, diabetic associated infections, prosthetic joint infections.
UT Southwestern University Hospitals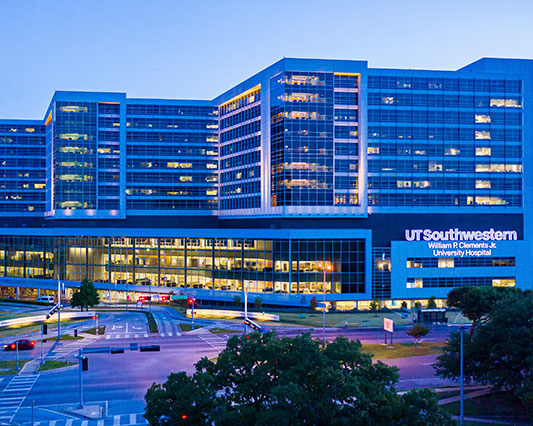 William P. Clements Jr. University Hospital and Zale Lipshy Pavilion – William P. Clements Jr. University Hospital together constitute the tertiary referral, university hospitals of UT Southwestern Medical Center. The state-of-the-art Clements University Hospital opened in 2014 with a unique architectural design and 750 beds equipped with the latest technology for patient-centered care and medical education. UT Southwestern hospital has been named the #1 hospital in the DFW areaby US News for the past 5 years. This hospital provides exposure to complex infectious disease cases with a large referral base, including a large cystic fibrosis patient population.
Zale Lipshy Pavilion is a unique setting that provides care for patients with neurologic and orthopedic diseases, including infections.
Clements University Hospital is a nationally-recognized center for Solid-organ transplantation in the U.S. More than 1,500 lifesaving solid organ transplants have been performed at UT Southwestern Medical Center since 2016. In recent years, the lung transplant program has grown exponentially and has since achieved one of the highest lung transplant volumes in the nation. The one- and three-year survival rates of our heart transplant program has consistently exceeded the national average.
The UT Southwestern Bone Marrow Transplant Program is not only accredited by the Foundation for the Accreditation of Cellular Therapy, which recognizes top-quality patient care but also provides patients access to clinical trials. It has the leading survival rate for adult allogeneic stem cell transplants in North Texas. The Harold C. Simmons Comprehensive Cancer Center is also North Texas' only NCI-designated Comprehensive Cancer Center.
These facilities and unique patient populations provide wonderful training opportunities in the diagnosis and management of infectious complications in these immunocompromised hosts.
Clinical Highlights
Extensive exposure to care of infections in immunocompromised hosts including the breadth of solid organ transplant and bone marrow transplant recipients
Extensive exposure to bone and joint and post-surgical infections
Management of ID referral cases for complex orthopedic and neurosurgical infections
State-of-the-art technology for patient-centered medical care and medical education
Dallas VA Medical Center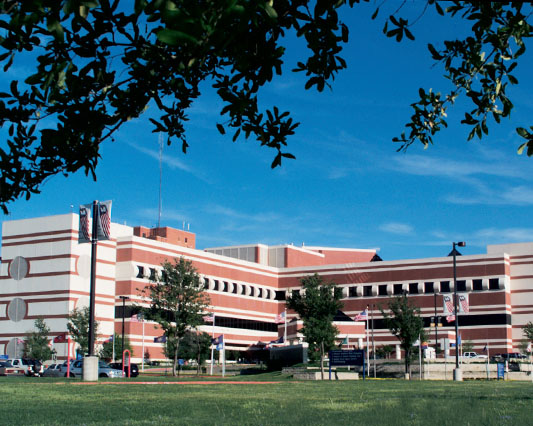 The Dallas Veterans Affairs Medical Center is the centerpiece of the VA North Texas Healthcare System, the second-largest VA health system in the country serving over 100,000 veterans in the region. The hospital has 289 acute care beds as well as a large spinal cord injury unit and community living center on-site. This patient population provides broad exposure to "bread-and-butter" infectious diseases such as musculoskeletal infections, pneumonia, endocarditis and cardiac device infections as well as unique infectious complications in returning combat veterans and patients with spinal cord injuries.
The outpatient HIV clinic provides ongoing care to over 850 veterans living with HIV, one of the largest within the VA system, and also extensive opportunities for clinical experience and research in HIV and HCV.
Clinical Highlights
Multidisciplinary management of common ID problems including diabetic foot infections, endocarditis and cardiac device infections, and non-TB mycobacterial infections
Unique exposure to infectious complications in spinal cord injury patients
Comprehensive outpatient HIV clinic with particular focus on management and research of non-AIDS complications in an aging population and HCV co-infection
ACCESS HIV Clinic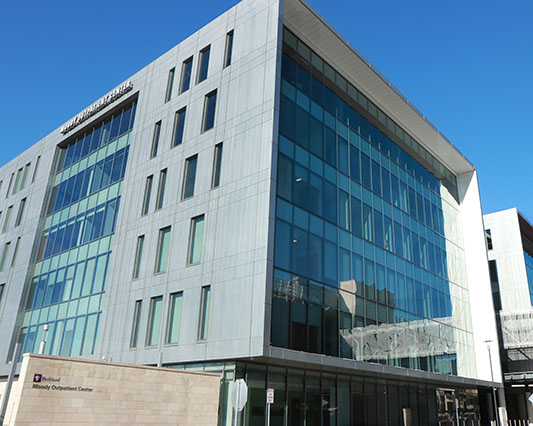 The ACCESS HIV Clinic is the largest outpatient provider of HIV care in Dallas and is affiliated with Parkland Health and Hospital System. This busy, urban HIV clinic provides comprehensive HIV care for over 5,500 patients including in-house case management, nutrition, social work, and pharmacy services.
As the site of the HIV continuity clinic, this location provides unparalleled educational experiences in the outpatient management of HIV disease and its myriad complications in a robust, patient-centric environment staffed by expert HIV faculty. Clinical training is supplemented by a weekly HIV lecture series to solidify key concepts and expose fellows to the latest advances in HIV medicine.
Clinical Highlights
Comprehensive HIV outpatient care including management of complex treatment-experienced HIV patients and opportunistic infections
Dedicated weekly HIV lecture series covering basic HIV concepts and latest HIV scientific advances
Longitudinal clinic experience with panel of HIV patients over 24 months of clinical training
West Campus Building 3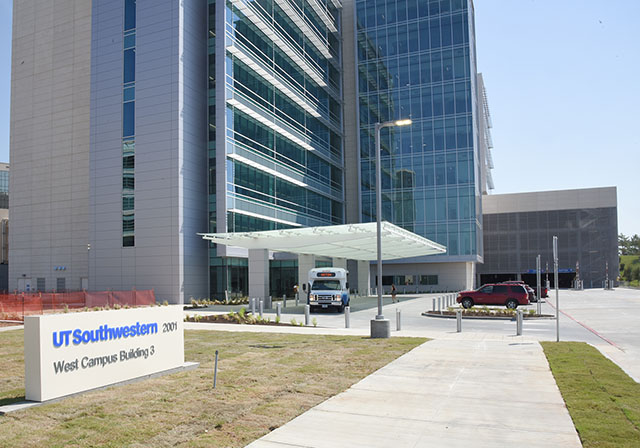 The West Campus Building 3 houses the subspecialty outpatient clinic for the faculty practice at UT Southwestern Medical Center. The center houses multiple clinics including Clinical Heart and Vascular Center, Otolaryngology, Urology, and the Internal Medicine Subspecialty Clinics (Infectious Diseases, Rheumatology, and Endocrinology). The Infectious Diseases Clinic provides comprehensive outpatient infectious diseases care for patients with general infectious diseases, HIV, osteomyelitis, atypical mycobacterial infections, and tropical diseases. The majority of patients seen are referred from other clinicians throughout the state of Texas, seeking the opinions of expert clinicians in an academic center. In addition, the clinic follows a large cohort of patients discharged from Clements University Hospital on outpatient parenteral antibiotic therapy. This clinic provides trainees with experience in multi-disciplinary comprehensive care of patients with other specialties (including pulmonary, neurosurgery, and orthopedics).
Clinical Highlights
Exposure to a variety of various infectious diseases conditions (postoperative infections, atypical mycobacterial infections, HIV care, osteomyelitis, fever of unknown origin, patients on outpatient IV antibiotic therapy, etc)
Referrals from throughout the state for advice and guidance on diagnostics and therapeutics
Provides continuity of care/ability to follow patients seen at Clement University Hospital by the general ID consult service in the outpatient setting