News, Honors, and Awards
Dr. Rubin named Top Doctors in 2017
Craig Rubin, M.D., named to Top Doctors of 2017 by Castle Connolly.
Dr. Vicioso receives Exceptional Women in Medicine
Belinda Vicioso, M.D., receives the Castle Connolly Exceptional Women in Medicine award.
Dr. Rhodes is promoted to Associate Professor
Ramona Rhodes, M.D., a faculty member since 2009, is promoted to Associate Professor.
Site Investigator for PCORI Grants
Ramona Rhodes, M.D., is the site investigator for two five year grants from the Patient-Centered Outcomes Research Institute:
Reducing Disparities in the Quality of Palliative Care for Older African Americans through Improved Advance Care Planning (EQUAL ACP)
Comparative Effectiveness of Early Integrated Telehealth Versus In-Person Palliative Care for Patients with Advanced Lung Cancer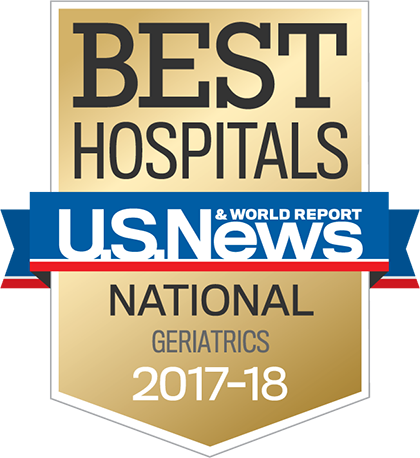 Geriatrics Ranked #24
UT Southwestern ranked #24 for Geriatrics in the Best Hospital Rankings by US News and World Report.
Dr. Rubin named Best Docs in 2017
Craig Rubin, M.D., is named 2017 Best Docs by D Magazine.
Geriatric Medicine Fund
An anonymous donation has established the Geriatric Medicine Fund in Honor of Craig D. Rubin, M.D. to support the Division of Geriatric Medicine at UT Southwestern.
Dr. Dalton receives Patient Safety Award
Thomas Dalton, M.D. was awarded the Clements University Hospital Patient Safety Star Award for 2017.