Meet the Director
Bruce Beutler, M.D., was born in 1957, in Chicago, IL, and grew up in southern California. He received his undergraduate degree from UCSD in 1976 and his M.D. degree from the University of Chicago in 1981. After medical school, he completed two years of residency at UT Southwestern Medical Center in Dallas, studying internal medicine and neurology. He was a postdoctoral fellow and an assistant professor at the Rockefeller University (1983–1986). During those years, he isolated mouse tumor necrosis factor (TNF), and established that TNF acts as a key executor of the inflammatory response.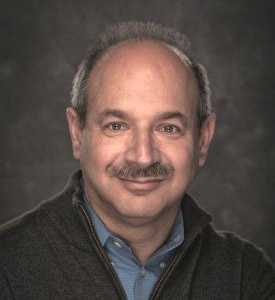 Returning to UT Southwestern in 1986 as a member of the Department of Medicine and a Howard Hughes Medical Institute investigator, Dr. Beutler designed a recombinant inhibitor of TNF that became widely used in clinical practice as Enbrel, or Etanercept. Between 1993 and 1998, he used a classical genetic approach to identify the mammalian LPS receptor. In so doing, he demonstrated that the mammalian Toll-like receptors (TLRs) act to sense conserved molecules of microbial origin that act as molecular signatures of infection. This discovery was recognized 13 years later by the 2011 Nobel Prize in Physiology or Medicine.
Moving to the Scripps Research Institute in 2000, Dr. Beutler developed the largest mouse mutagenesis program in the world, and applied a forward genetic approach to decipher the signaling pathways activated by TLRs. He also identified many other molecules with non-redundant function in the immune response.
Dr. Beutler returned to UT Southwestern a third time in September of 2011, and is currently a Regental Professor and Director of the Center for Genetics of Host Defense. He also holds the Raymond and Ellen Willie Distinguished Chair in Cancer Research, in Honor of Laverne and Raymond Willie, Sr.
Prior to the Nobel Prize, Dr. Beutler received the Shaw Prize (2011), the Albany Medical Center Prize (2009), the Frederik B. Bang Award (2008), the Balzan Prize (2007), the Grand Prix Charles-Leopold Mayer (2006), the William B. Coley Award (2005), the Robert-Koch-Prize (2004), and other honors recognizing his contributions to the field of innate immunity. In 2008 he was elected to both the National Academy of Sciences and the National Academy of Medicine (formerly the Institute of Medicine). He is also a member of the European Molecular Biology Organization (EMBO).