Resident Research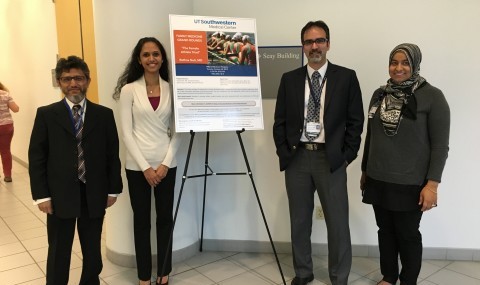 The Department of Family and Community Medicine endorses the important role of research and scholarly activities in Graduate Medical Education and continuously seeks to promote an active culture of inquiry for resident learners. Additionally, in order to meet research requirements set by the Accreditation Council for Graduate Medical Education (ACGME) and the American Board of Family Medicine (ABFM), Department faculty closely mentor and collaborate with residents in the brainstorming, implementation, and dissemination phases of their projects.
To better meet these requirements, all residents in our Program are paired with a faculty mentor to complete a collaborative research project or activity during their three-year training. Residents regularly present their research at local, national, and international conferences and are actively engaged in ongoing quality improvement projects. Our residents routinely produce high-quality work that has impacts on clinical practice, educational methods, and patient care.
Complete and detailed lists of resident scholarly activities and research can be found below, grouped by Residency year (June 1 – July 31).