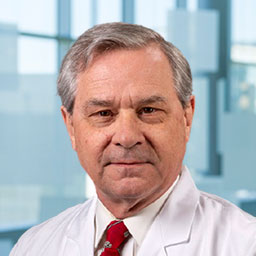 Emergency Medical Services is one of the newest specialties in medicine, addressing every medical and trauma emergency that happens to people outside the hospital – all ages, all genders, and all conceivable conditions that can occur at any hour of the day in any location. Our Division oversees this critical public health issue for UT Southwestern.
Under the multigenerational direction of University leadership, the EMS system of the Dallas area is one of the largest in the nation. This system is referred to as the UT Southwestern/Parkland BioTel EMS System. BioTel, an abbreviation of BioMedical Telemetry, encompasses both the EMS system in the Dallas area and the online medical control communications network maintained by Parkland Hospital, providing moment-to-moment medical direction for the BioTel system. Our EMS Division supplies prehospital emergency medical services to over 2 million people in the Dallas metropolitan area and responds to over 300,000 EMS emergency calls annually.
Our faculty includes emergency physicians that are medical directors, paramedics, researchers, and EMTs. These distinguished educators, under the direction of Kathy Rinnert, M.D., lead our Emergency Medical Services Fellowship Program. Emergency Medical Services fellows are led through a combination of practical experiences and formal training, resulting in knowledge of the medical, operational, and administrative aspects of EMS medicine. The Emergency Medical Services fellowship we offer encompasses the study of Emergency Medical Services medicine in the prehospital arena in urban, suburban, and rural systems. Fellows receive the instruction necessary to apply these principles to any EMS system, while preparing them for certification in EMS Medicine by the American Board of Emergency Medicine.
Our EMS Division and its many activities represent the assembly of some of the most experienced minds in one of the newest specialties in medicine. We continually examine and refine the standards of care through clinical practice, scientific study, and organized research to push the boundaries of medicine and improve outcomes for those that we serve.