Meet the Chief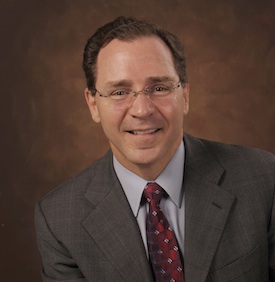 Kemp H. Kernstine, M.D., Ph.D., recently joined the faculty at UT Southwestern Medical Center as Chief of a new Division of Thoracic Surgery, with a focus on cancer. Dr. Kernstine served in several roles at City of Hope National Medical Center, The University of Iowa Hospitals and Clinics, and national and international organizations in the field. He has been an editorial board member or board reviewer for more than 20 journals and recently edited Lung Cancer: A Multidisciplinary Approach to Diagnosis and Management. He is certified by the American Board of Thoracic Surgery and the American Board of Surgery.
Dr. Kernstine earned his medical degree at Duke University and his Ph.D. in surgery at the University of Minnesota. He completed a residency in general thoracic and cardiac surgery at The Brigham and Women's Hospital at Harvard Medical School and a surgical residency at the University of Minnesota. He was a research fellow at the University of Minnesota and a cardiothoracic surgery fellow at the Harvard Veterans' Affairs Medical Center.
Dr. Kernstine is holder of the Robert Tucker Hayes Foundation Distinguished Chair in Cardiothoracic Surgery.