Former Student Profiles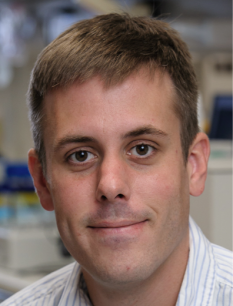 Jacob Zahm
Hometown: St. Louis, MO
Undergrad: St. Louis University (Chemistry)
Graduate program: Molecular Biophysics, UT Southwestern
Mentor: Michael Rosen
Project: Mechanism of actin nucleation by the bacterial effector protein, VopL
Notable: Molecular Biophysics NIH training grant awardee
Where did he go? Harvard Medical School, Boston, MA
---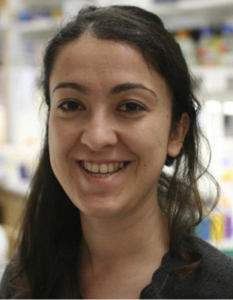 Pelin Armutlu Ayaz
Hometown: Mersin, Turkey
Undergrad: Koç University, Istanbul Turkey (Engineering)
Graduate program: Molecular Biophysics (2009-now)
Mentor: Luke Rice
Project: Structure and mechanism of a microtubule polymerase
Paper: A TOG:αβ-tubulin complex structure reveals conformation-based mechanisms for a microtubule polymerase. Ayaz P, Ye X, Huddleston P, Brautigam CA, Rice LM. Science, in press.
Where did she go? Bayer Pharmaceuticals
---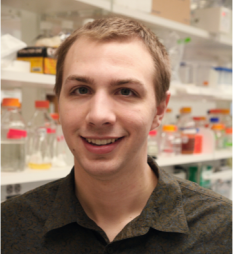 Kyle Brewer
Hometown: Mooresville, North Carolina
Undergrad: North Carolina State University (Biochemistry)
Graduate program: Molecular Biophysics, UT Southwestern
Mentor: Jose Rizo-Rey
Project: Structural analysis of the interaction between synaptotagmin and the SNARE complex
Paper: Brewer,K.D., Li,W., Horne,B.E., and Rizo,J. (2011). Reluctance to membrane binding enables accessibility of the synaptobrevin SNARE motif for SNARE complex formation. Proc. Natl. Acad. Sci. U. S. A 108, 12723-12728.
Notable: Molecular Biophysics NIH training grant awardee
---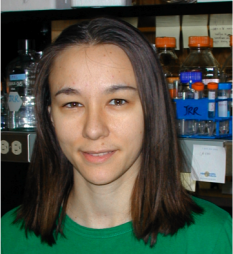 Demet Araç
Hometown: Izmir, Turkey
Undergrad: Bilkent University, Turkey (Molecular Biology and Genetics)
Graduate program: Molecular Biophysics (UTSW; 2000–2005)
Mentor: Jose Rizo-Rey
Project: Biophysical studies of the mechanism of synaptotagmin action in neurotransmitter release
Paper: Arac, D., Chen, X., Khant, H.A., Ubach, J., Ludtke, S.J., Kikkawa, M., Johnson, A.E., Chiu, W., Sudhof, T.C., and Rizo, J. (2006). Close membrane-membrane proximity induced by Ca(2+)-dependent multivalent binding of synaptotagmin-1 to phospholipids. Nat. Struct. Mol. Biol. 13, 209-217.
Where did she go?: Life Sciences Research Foundation Postdoctoral Fellowship with Axel Brunger (Stanford University)
---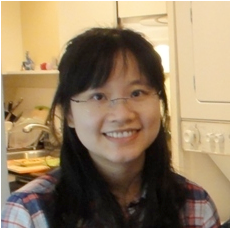 Hui-Chun Cheng
Hometown: Hsinchu, Taiwan
Undergrad: National Tsing Hua University, Taiwan (Life Sciences)
Graduate Program: Molecular
Mentor: Michael Rosen
Project: Regulation of WASP in actin signaling: From angstroms to microns.
Current position: Postdoc with Ron Vale, University of California San Francisco/HHMI
Paper: Cheng, H.-C., Skehan, B. M., Campellone, K. G., Leong, J. M., Rosen, M. K.: Structural Mechanism of WASP Activation by the Enterohaemorrhagic E. Coli Effector EspFU, Nature, 2008, 454, 1009-1013.
---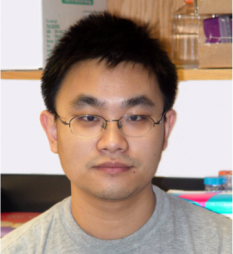 Han Dai
Hometown: Nanjing, Jiangsu, China
Undergrad: Nanjing University , China (Intensive Instruction)
Graduate program: Molecular Biophysics (UTSW; 2002-2007)
Mentor: Jose Rizo-Rey
Project: Biophysical studies of the mechanisms of coupling between synaptotagmin, complexin and SNAREs in neurotransmitter release
Paper: Dai, H., Shen, N., Arac, D., and Rizo, J. (2007). A Quaternary SNARE-Synaptotagmin-Ca(2+)-Phospholipid Complex in Neurotransmitter Release. J. Mol. Biol. 367, 848-863.
Notable: Frank and Sara McKnight graduate student fellowship
Where did he go?: Postdoctoral Fellowship with Steve Harrison (Harvard Medical School)
---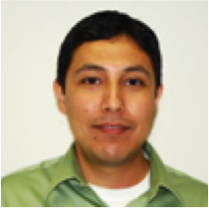 Carlos Huerta
Hometown: Deer Park, TX
Undergrad: University of Houston (Biochemistry)
UTSW mentor: Hong Zhang
Thesis project: Structure and mechanism of a eukaryotic FMN adenylyltransferase
Other notable: Molecular Biophysics Training Grant awardee
Where did he go? Reata Pharmaceuticals, Dallas TX
When was he in the program? 2004 – 2010
---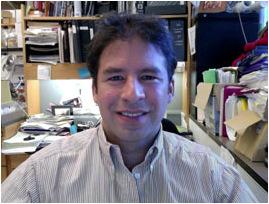 Eduardo Torres
Hometown: Lima, Peru
Undergrad: City College of New York (Physics)
Graduate program: Molecular Biophysics
Mentor: Michael Rosen
Project: Biochemical characterization of the activation and signal integration mechanisms of WASP/N-WASP.
Where did he go?: Postdoc with Angelika Amon, MIT
Current Position: Assistant Professor, University of Massachusetts Medical School, Program in Gene Function and Expression
Paper: Torres, E., and Rosen, M.K. (2003). Contingent phosphorylation/dephosphorylation provides a mechanism of molecular memory in WASP. Molecular Cell 11, 1215-1227.
---