Curriculum for Graduating Classes Through 2018
UT Southwestern Medical School offers a dynamic curriculum that deftly responds to the changing requirements for medical education while recognizing the uniqueness of the individual.
Our program features early clinical experiences – students begin interacting with patients in one of the nation's top public hospitals in their first year of medical school. A robust roster of electives in medical humanities and other medical-related topics supplements a program of core courses and allows students to pursue their own interests throughout their medical training.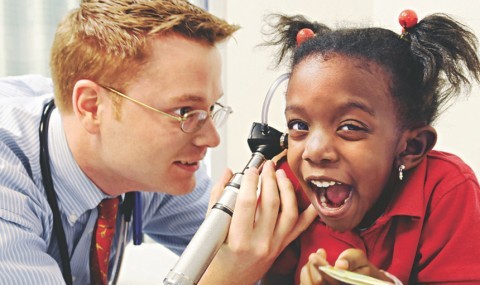 Abundant research opportunities begin before the first day of classes. An innovative Academic Colleges program closely connects students with leading faculty – and other students – to round out a challenging program of learning and personal growth.
Curriculum Highlights
An excellent foundation in biomedical science, with meaningful ties to clinical relevance
Early, hands-on clinical experience in a large public hospital – Parkland Memorial Hospital – an 862-bed facility ranked among "America's Best Hospitals" for 18 consecutive years by U.S. News & World Report.
Flexibility, with opportunities for enrichment electives, combined-degree programs, field study/global health (including an exchange program in Paris), and research projects (both summer and yearlong).
An engaging Academic Colleges program pairs small groups of students with gifted faculty members on a weekly basis. Students observe and mirror the professional clinical skills, behaviors, and attitudes of a highly experienced physician.
Lectures are available as MP3 files and most are also video-streamed, allowing students to learn on their own time and review later if needed. Many courses have online cases and material posted, and many of our instructors take advantage of Moodle (Modular Object-Oriented Dynamic Learning Environment), an open-source learning management system focused on collaborative construction of course content and instructor-student interaction.
Students are well-prepared for USMLE exams – more than 98 percent pass on their first attempt.
Proven success in educating/training students with an outstanding track record of residency match at leading programs.
You Should Know
Integral Part of Patient Care
As many medical schools move to more of an observer-type role for their students with no call, medical students at UT Southwestern are integral to patient-care teams. They still take an overnight call, and have real responsibilities and involvement in patient care.

Using Technology to Learn
First-year lectures are available as MP3 files. All first- and second-year lectures are video-streamed, allowing students to learn on their own time and review later, if needed. Many courses have online cases and material posted.

Grades
Pass/Fail in Fall/Year One
All courses in the fall of the first year are on a pass/fail basis. This approach allows students to more easily transition to the demands of medical school, while helping their ability to match at a competitive residency program at the conclusion of their initial medical training.
No Curve
We don't use a curve to determine grades – so your scores reflect your work and will not be determined by others' performance, or arbitrary parameters.