Academics
At UT Southwestern Medical Center, we offer a world-class medical education that's based on a strong background in the basic sciences, early clinical experiences, and an unsurpassed program of hands-on clinical training at some of the nation's best hospitals.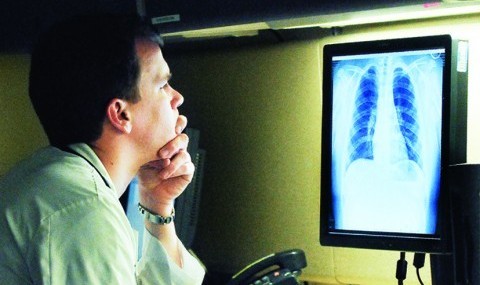 Our curriculum will challenge and inspire you – and prepare you for the future of medicine, today.
An education at UT Southwestern is not just classrooms and clinics. We also offer students:
World-Renowned Faculty
You'll be taught by an outstanding faculty comprised of nationally known educators, clinicians, and scientists, including:
Nobel Laureates
Members of the National Academy of Sciences
Members of the National Academy of Medicine (formerly the Institute of Medicine)
Well-Developed Support Services
You'll receive plenty of support throughout your education at UT Southwestern. We want our students to succeed – in the classroom, in the clinics, and in life.
In addition, various mental health outreach programs and other school-related activities help ensure students are achieving proper balance and wellness in their lives.