Message from the Chair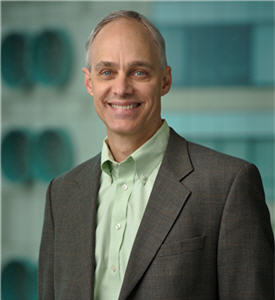 As Chair of the Department of Pharmacology it is my pleasure to welcome you to the Pharmacological Sciences Specialized Curriculum Program. This training program exists as a unique subspecialty that is administrated by the Cell Regulation Graduate Program and the Department of Pharmacology. Enrollment in the Pharmacological Sciences Program is open to any student in a basic science Ph.D. program. Our goal is to train Ph.D. and M.D./Ph.D. students for careers in pharmacological research, recognizing that such research may span several disciplines and may be applied at the molecular, cellular, or organismal level.
The training program includes faculty members from 22 different departments and centers, and from the nine basic science graduate programs on campus. Thus, our Program is interdisciplinary in nature, and can be tailored to students from a broad range of fields. This makes for a lively group of student/faculty participants, and it is one reason for the popularity of this Training Program.
Our Program is also home to the Pharmacological Sciences Training Grant, which provides stipend support for 11 NRSA-qualified students for up to three years. Obtaining a slot on the training grant is a competitive process. When a slot becomes available, qualified students are first nominated by their faculty mentors, and successful candidates are then chosen by a faculty committee.
David Mangelsdorf, Ph.D.
Chair and Professor, Pharmacology
Specialized Curriculum Director, Pharmacological Sciences

Graduate School: Ph.D., University of Arizona at Tucson, 1987
Postdoctoral Training: The Salk Institute of Biological Sciences