Organic Chemistry Ph.D. Program
About the Organic Chemistry Program
The Organic Chemistry Graduate Program is designed to prepare students to address emerging research opportunities at the crossroads of modern chemistry, biological chemistry, and materials science as it relates to problems of biomedical importance. Students participate in dynamic research led by faculty that are world leaders in the field of chemistry and experience the satisfaction of making original contributions to the advancement of chemistry and related disciplines. Students in the program benefit from working collaboratively across disciplines to solve complex health challenges, a hallmark of an education at UT Southwestern Medical Center.
UT Southwestern has world-class facilities for modern chemistry, including four high-field NMR systems devoted to small molecules.
Research projects focus on topics at the forefronts of synthetic and mechanistic chemistry, chemical biology, and discovery biology. Areas of research include:
Asymmetric catalysis
Isolation of natural products
Medicinal chemistry
Organometallics
Synthesis of natural products
Synthetic methodology
See recent publications by our students.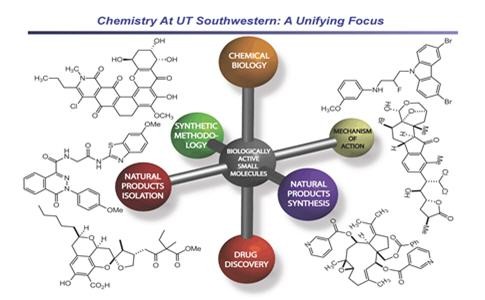 A Message from the Program Chair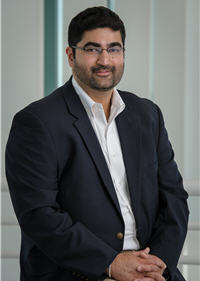 Uttam Tambar, Ph.D.
Associate Professor, Biochemistry
Graduate School: California Institute of Technology, 2006
Postdoctoral Training: Columbia University
"All of the research groups are highly collaborative, and students emerge from their training having a strong foundation in organic chemistry complemented by a breadth of knowledge that results from collaborative projects."
"Our objective is to produce students who are independent scientists, capable of tackling the most important problems in chemistry and biology."