Mar. 23, 2022 - MSHI Program Chair appointed inaugural Associate Dean of Clinical Informatics
Christoph U. Lehmann, M.D., has been appointed inaugural Associate Dean of Clinical Informatics. He holds the Willis C. Maddrey, M.D. Distinguished Professorship in Clinical Science. Dr. Lehmann received his medical degree from the Westfalische Wilhelms University in Germany. Following completion of fellowships in neonatology and clinical informatics at Johns Hopkins University, he joined the faculty in the Department of Pediatrics at Johns Hopkins in 2000 and was recruited to Vanderbilt University in 2012. He joined UT Southwestern in 2019 to direct the Clinical Informatics Center. Under his leadership, the Master of Science in Health Informatics was developed and launched. He is also launching a fellowship program in clinical informatics this July. Under Dr. Lehmann's leadership, the Clinical Informatics Center quickly developed a reputation for innovative research in clinical informatics and related domains. In his new role, Dr. Lehmann supports investigators to leverage the electronic health record and other data sources for research, and to help propel UT Southwestern to become a national model for data democratization and innovative interventions in the electronic health record.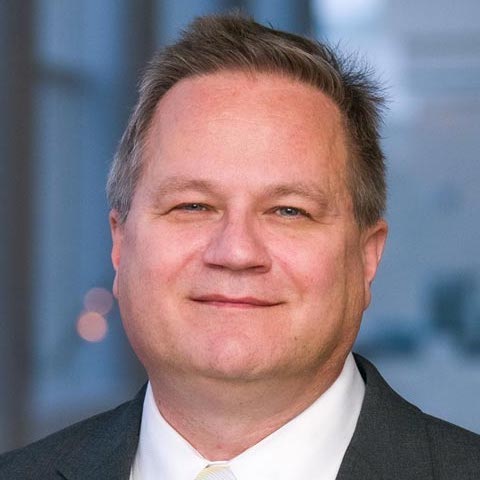 UT Southwestern Welcomes Inaugural Cohort – Master of Science in Health Informatics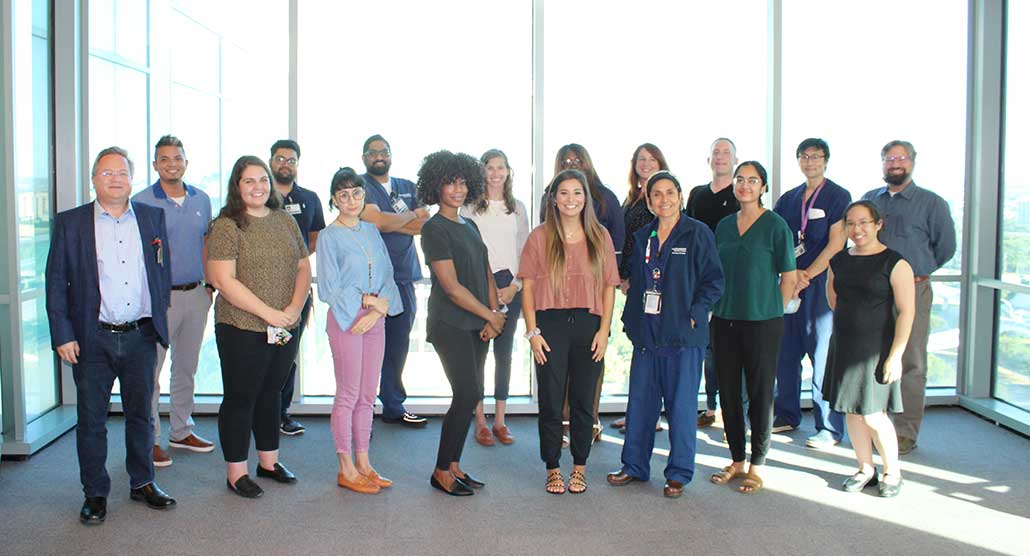 Aug. 21, 2021 - UT Southwestern is pleased to welcome the inaugural cohort of 16 students in the Master of Science in Health Informatics (MSHI) program in the Graduate School of Biomedical Sciences.
The program enrolled 16 students who are joining UT Southwestern from top undergraduate and graduate institutions and have a broad range of educational backgrounds. These include degrees in biology, biomedical engineering, business administration, chemistry, child development, computer science, electrical engineering, health information management, literature, medicine, microbiology, nursing, pharmacy, psychology, and studio art. Full-time students will complete the program in two years, and part-time students will complete the program in 2 1/2 years.
In the last decade, health care delivery in the U.S. has changed dramatically, with more data than ever in our history being generated and collected regarding clinical care, patient-reported outcomes, population health, and health system operations. The demand for health informatics professionals is anticipated to increase, but there is strong evidence that the nation already faces a shortage of qualified workers in this field. The MSHI program aims to increase and strengthen the health information technology workforce in North Texas. Concurrently, UT Southwestern will gain improvements in patient care, a new generation of a novel workforce, and the development of a national reputation in a rapidly growing field.
Christoph U. Lehmann, M.D., Professor of Pediatrics, Population and Data Sciences, and in the Lyda Hill Department of Bioinformatics, is the Director of the Clinical Informatics Center at UT Southwestern and serves as the Chair of the MSHI program. He oversees the curriculum, which is based on 10 domains determined by the American Medical Informatics Association and includes a range of foundational courses and electives.
"I'm so excited and blessed to be one of the first students in the program," said Anita Hosada. I have a bachelor's degree in electronic engineering and a bachelor's in information science. I worked internationally in Japan, in California's Silicon Valley, and now in Dallas for more than 10 years in IT. I was looking for a program where I could utilize my education and IT experience as well as elevate my career. I was dreaming of finding a zealous, revolutionary, and creative program to make a difference in my future and learn how I can be a better contributor to the medical field using technology. I have found what I was looking for in this program. In life I follow one of the best Japanese philosophies which is 'Kaizen', 改善 – it means change for the better or continuous improvement."
The program's faculty have real-life experiences in designing, implementing, and maintaining health information technology systems. All students will complete a capstone research project with help from a mentor. This project will be an opportunity to initiate meaningful change in learners' home organizations or the environment of a potential future employer.
Applications for fall 2022 will be due in early 2022. Details and announcements about the master's program can be found at the Master of Science in Health Informatics website.