Message from the BMI Track Director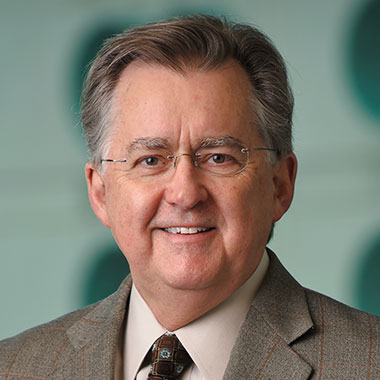 A. Dean Sherry, Ph.D.
Professor, Advanced Imaging Research Center and Radiology
Graduate School: Ph.D., Kansas State University, 1971
The mission of the Biomedical and Molecular Imaging Ph.D. Track is to provide an exciting new type of graduate training to students with backgrounds in chemistry, physics, biochemistry, or a related physical science. Imaging has become a central focus in many physical sciences and certainly plays an important role in medicine today.
The Importance of Imaging
Our objective is to provide basic scientists with a solid foundation in imaging principles, from understanding the basic principles of NMR and MRI, to building new types of imaging probes in the laboratory for targeting cancer, to using imaging methods to follow metabolism in real time in animals and in humans.
The goal of BMI faculty research projects vary widely from development of new imaging strategies, multimodal imaging, and new imaging probes to in vivo applications in preclinical animal models followed by translation of these new methods to clinical applications that will lead to improved patient care.
Application of Knowledge
As a Ph.D. student, you will not only learn and develop new science but will also be given the opportunity to do a clinical rotation with a physician (perhaps a radiologist, oncologist, neurologist, internist, surgeon, or other medical specialist depending upon your chosen research project).
Several BMI faculty members have a long history of using stable isotopes (13C, 2H) and NMR to measure flux through intermediary metabolism pathways in vivo. With the recent discovery of hyperpolarized 13C imaging, we can now image metabolism in real time in patients with diabetes, fatty liver disease, and diseases of the aging brain. Such applications require teams of scientists with strong backgrounds in chemistry, physics, engineering, and biology, and certainly some knowledge of medicine.
Our goal is to provide that training and experience through the BMI Track, where students from varying backgrounds will take core courses in imaging principles, metabolic mechanisms of disease, molecular imaging probe development, and imaging anatomy from rodents to humans.
Visit Us
We are excited about this new graduate track and invite you to come visit us and see the outstanding facilities and faculty available to students in the Advanced Imaging Research Center.