Diversity & Inclusion: Nurturing Compassion
Diversity
UT Southwestern is a diverse family, including many cultures and perspectives, which strengthens our ability to reach our full human potential. We celebrate individuality as we deliver excellence in health care, education, and research.
As we educate and train the next generation of clinicians, educators, physician scholars, and scientists worldwide, UT Southwestern is committed to fostering our diverse community of learners as they prepare to serve a truly diverse world.
Diversity is the full range of human differences, including:
Race
Color
Ethnicity
National origin
Gender
Gender identity and expression
Sexual orientation
Physical and mental ability
Veteran status
Age
Generational compositions
Diversity embraces other differences, including:
Cultural
Political
Social class
Religious affiliation
Personality
Learning style
Life experiences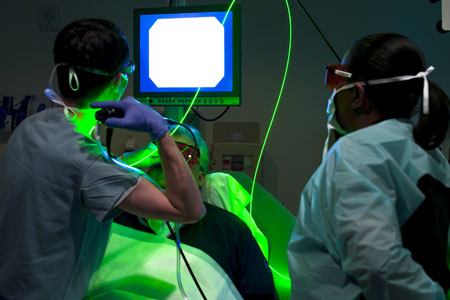 Inclusion
Inclusion at UT Southwestern promotes and sustains a sense of belonging by valuing and respecting the talents, beliefs, and backgrounds of the entire university community. By embracing and recognizing differences, an inclusive environment can:
Advance scientific knowledge related to disease
Enhance the quality of health care
Improve hospital/community relations
Positively affect the health of society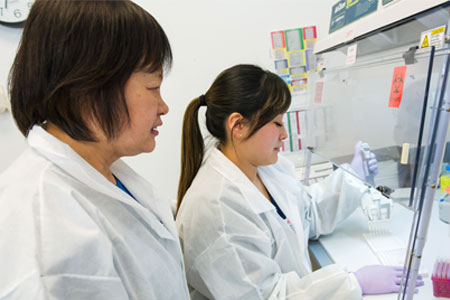 Actions Over Words
UT Southwestern endeavors to maintain a community in which the intellectual pursuits and professional goals of all trainees are supported by providing:
Academic support
Advising
Assistance preparing for fellowships
Participation in diversity organizations and events
Resources
In October 2022, UT Southwestern appointed Shawna Nesbitt, M.D., as its inaugural Vice President and Chief Institutional Opportunity Officer. This newly created role will:
Work with the UTSW community to identify and remove barriers that limit opportunities for historically underrepresented groups on campus
Coordinate the broad scope of diversity, equity, and inclusion
UT Southwestern will continue to expand on our efforts to provide many resources supporting diversity and inclusion among our residents, fellows, faculty, and staff.
UT Southwestern Diversity In Residency Recruitment Second Look Event
UT Southwestern holds a biannual event for recruitment highlighting Diversity, Equity, and Inclusion in our Graduate Medical Education Programs. Our last event held on February 5th, 2022 featured event speakers and breakout rooms to allow residents interested in training at UT Southwestern to meet and discuss topics regarding diversity.
You can find the recording of our event here.

Dallas, Texas
Dallas is the international hub of North Texas, due in large part to its history of welcoming people from across the globe. According to the city of Dallas' Office of Economic Development, 25% of Dallas residents were born outside the U.S., and 44% consider English their second language. A 2021 WalletHub study ranked Dallas as fourth in diversity among U.S. cities. – ahead of Los Angeles and Chicago, and only one place behind New York City.
From a cultural perspective, Dallas is home to the Dallas Arts District – the largest contiguous urban arts district in the nation, spanning 118 acres. This iconic neighborhood unifies culture and commerce into a dynamic destination for locals and tourists alike while creating a fulfilling urban experience. The Dallas Arts District is powered by the imagination of artists globally, while seamlessly integrating exemplary artistic, residential, cultural, and commercial life.
The Dallas community invites and embraces social, cultural, and national diversity.
For more information, see Visit Dallas.
Dean's Message: It's About People
UT Southwestern's accomplishments and corresponding recognitions speak for themselves but are only part of our story. Yes, we rank among the top medical schools in the United States and are proud of the six Nobel Prize recipients we've had on our faculty since 1985, but it's the people – from all parts of the world and from different social, national, racial, and cultural backgrounds – who come together here to make UT Southwestern a truly special place.
Being a native Puerto Rican, I am living proof of UT Southwestern's diversity and inclusion. I came to Dallas in 1999 for a fellowship in Toxicology at Parkland Hospital before joining the faculty at Parkland and UT Southwestern in 2001. As the Associate Dean for Graduate Medical Education, I oversee close to 200 residency programs.
In the Office of Graduate Medical Education, we find great strength in UT Southwestern's diversity. We provide our trainees outstanding, state-of-the-art clinical training as we embrace our differences, enriching everyone's experience, resulting in truly compassionate medical professionals with a thoughtful world view.
– Larissa Velez, M.D.
Dr. Velez received the Visionary Educator Award from the Society of Academic Emergency Medicine, and for more than 20 years, Dr. Velez has been involved in Graduate Medical Education at the national level through organizations such as the Society for Academic Emergency Medicine and the Council of Emergency Medicine Residency Directors.