GammaPod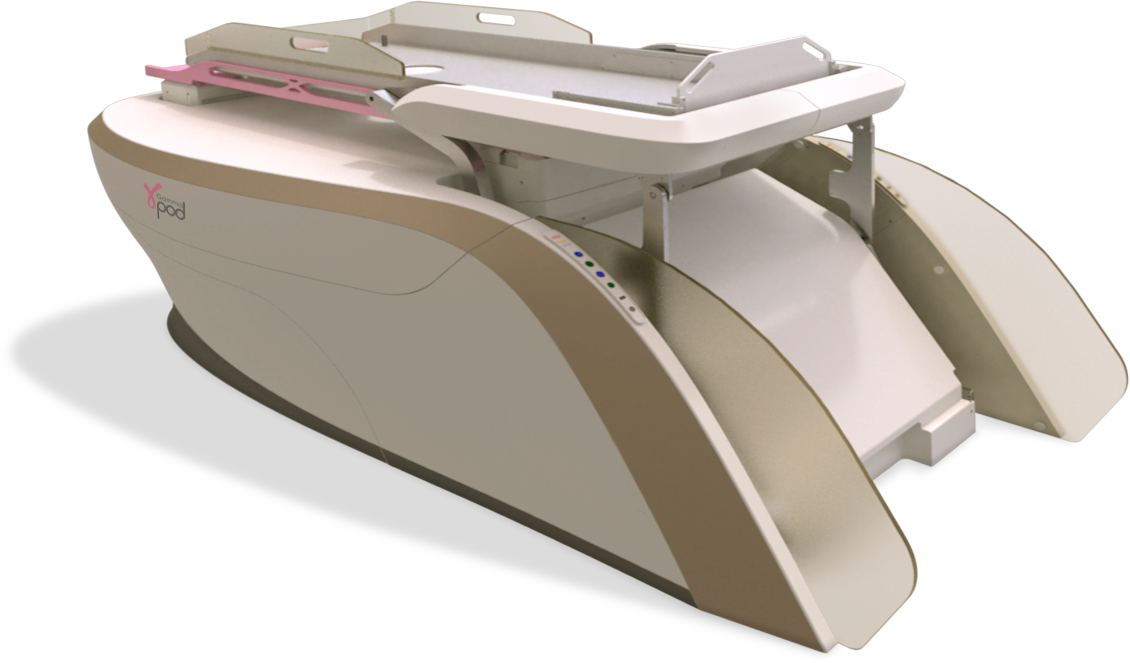 GammaPod is the first stereotactic body radiation therapy (SBRT) system optimized for treating breast cancer. By using principles of stereotactic radiotherapy to deliver higher doses in one to five treatment fractions, GammaPod can both reduce treatment time and potentially lower the toxicity of treatment. UT Southwestern is the first center in Texas and only the second center in the world to offer GammaPod as a treatment option.
CyberKnife: Image-Guided Robotic Radiosurgery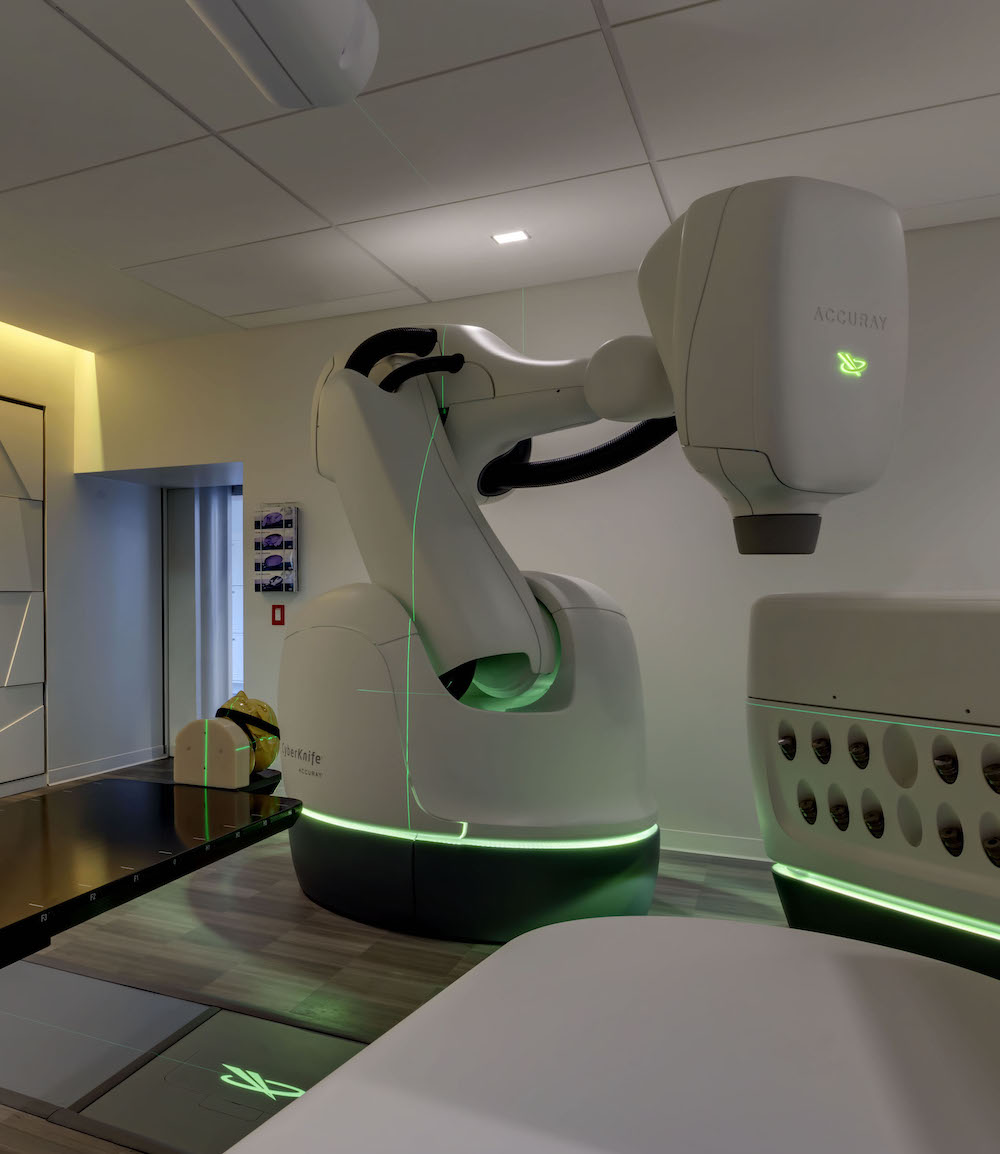 The CyberKnife® uses a linear accelerator mounted on a robotic arm to focus multiple beams of radiation into the tumor. The CyberKnife is used to treat both primary and metastatic brain tumors as well as tumors of the head and neck, base of skull, spine, lung, pancreas, liver, kidney, breast, and prostate. At the Department's Annette Simmons Stereotactic Treatment Center at Zale Lipshy University Hospital, both radiosurgery and radiotherapy with CyberKnife are performed on an outpatient basis.
Agility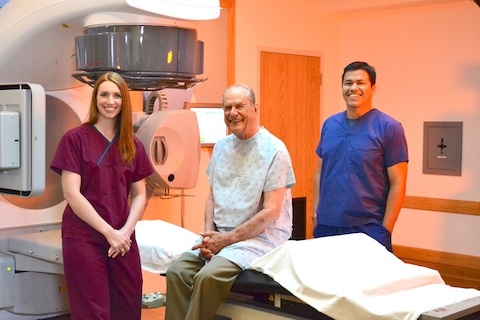 The Department of Radiation Oncology is one of the leading facilities in the world for treatment of tumors in the body using SABR/SBRT. At the Moncrief Radiation Oncology Building, stereotactic radiosurgery is performed using the Elekta Agility™ linear accelerator with multifunctional intelligent beam shaping. This advanced machine offers integrated digital control of leaves and leaf guides, combined with unique Rubicon optical leaf positioning for accurate beam shaping. Coupled with extremely low leaf transmission of less than 0.5 percent, Agility enhances treatment delivery while reducing integral dose.
TrueBeam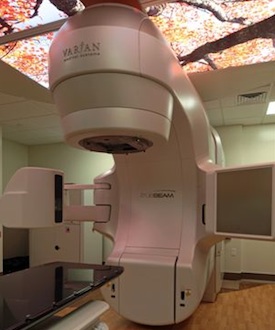 The versatile TrueBeam™ system from Varian is designed to address complex clinical cases such as those involving the lung, liver, head and neck, and more. TrueBeam integrates respiratory gating, real-time tracking, imaging, and treatment delivery. With this integration, our clinicians are to treat patients using the latest treatment techniques, including SABR/SBRT and RapidArc®.
Gamma Knife Icon: Precise Cranial Radiosurgery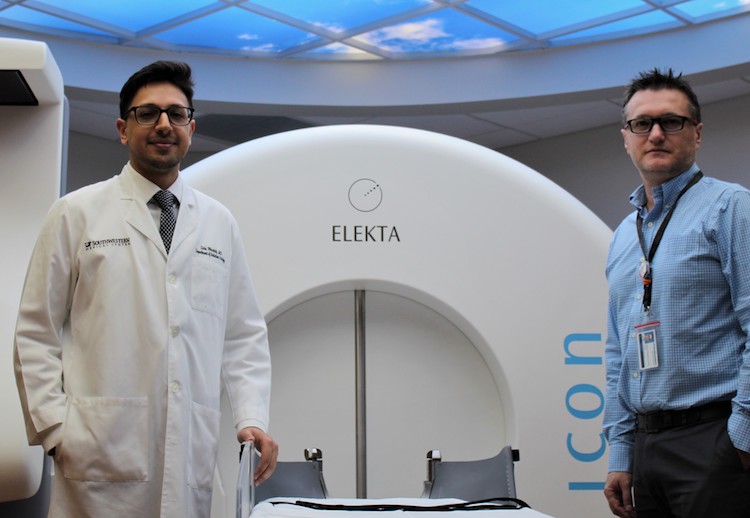 Gamma Knife® Icon™, the sixth and latest generation of brain radiosurgery device, is housed at the Annette Simmons Stereotactic Treatment Center at William P. Clements Jr. University Hospital. Contrary to what the name implies, it is not really a knife at all. Gamma Knife utilizes beams of highly focused gamma rays to treat malignant, benign or functional abnormalities in the brain. Gamma Knife remains the most precise tool available to treat any target in the brain either as a single-day or (up to) five-session outpatient procedure. ICON series introduces a number of new innovations, such as integrated imaging and patient motion surveillance to continuously control dose delivery. It also makes it possible to treat patients both with and without a minimally invasive fixation while assuring the same highest level of precision