CSB Seminar - Dr. Feilim Mac Gabhann
Please join us for the upcoming CSB Seminar, Monday, November 27 at 11 a.m. ‐ noon in ND11.218. A meet-the-speaker lunch will follow each seminar in the ND11 atrium.
Feilim Mac Gabhann, Ph.D.
Johns Hopkins School of Medicine
Monday, Nov. 27, 11 a.m.
VEGF isoforms and the ECM: therapeutic insights from computational models.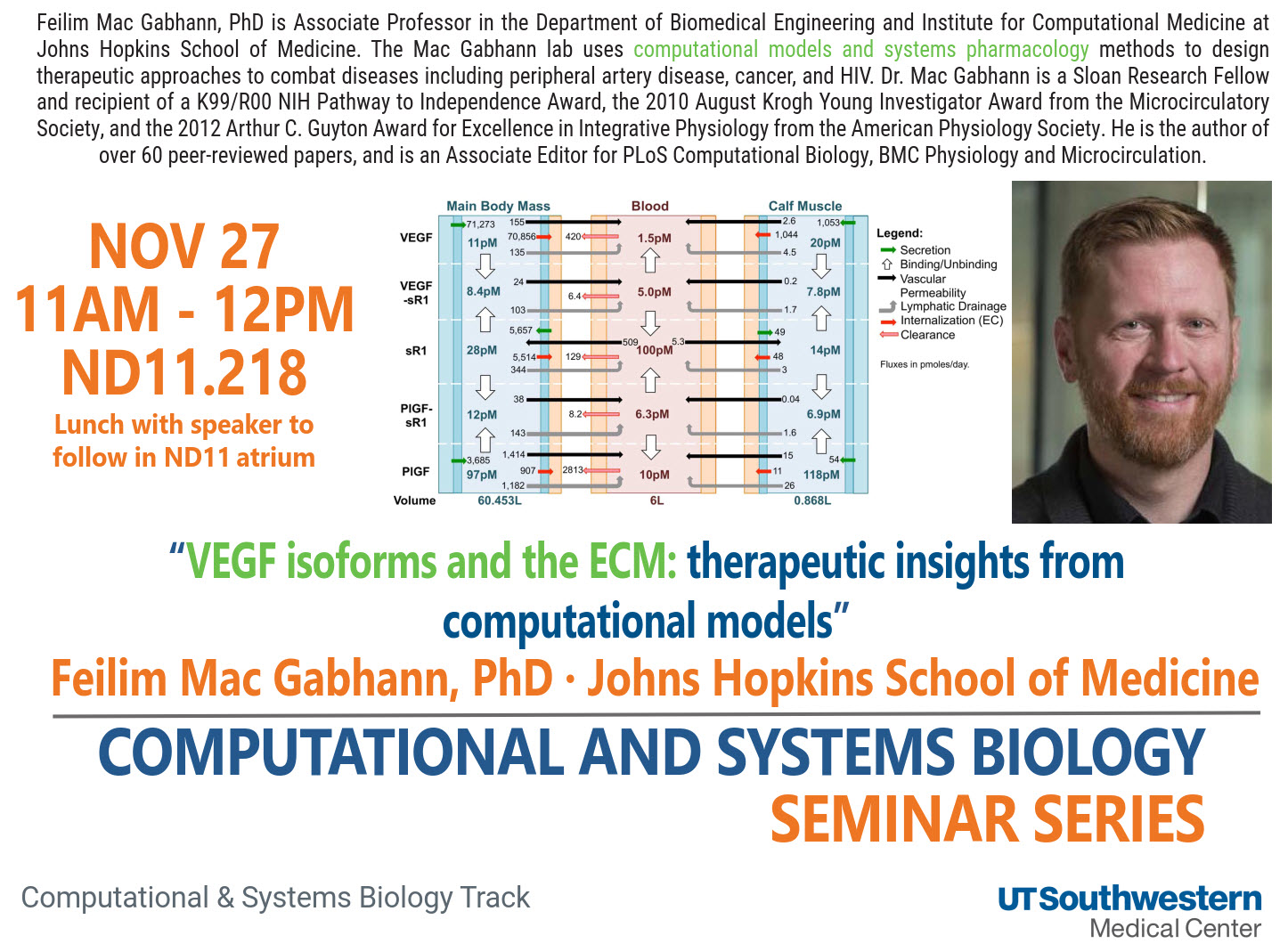 Feilim Mac Gabhann, PhD: Dr. Mac Gabhann received a B.Eng. in Chemical Engineering from University College Dublin, a PhD in Biomedical Engineering from Johns Hopkins University, and performed postdoctoral research at the University of Virginia. The Mac Gabhann lab uses computational models and systems pharmacology methods to design therapeutic approaches to combat diseases including peripheral artery disease, cancer, and HIV. Dr. Mac Gabhann is a Sloan Research Fellow and recipient of a K99/R00 NIH Pathway to Independence Award, the 2010 August Krogh Young Investigator Award from the Microcirculatory Society, and the 2012 Arthur C. Guyton Award for Excellence in Integrative Physiology from the American Physiology Society. He is the author of over 60 peer-reviewed papers, and is an Associate Editor for PLoS Computational Biology, BMC Physiology and Microcirculation.