CSB Seminar - Dr. Sangtae Kim
Please join us for the upcoming CSB Seminar, Monday, January 22, 2018 at 11 a.m. ‐ noon in ND11.218. A meet-the-speaker lunch will follow each seminar in the ND11 atrium.
Sangtae Kim, Ph.D.
Illumina
Monday, Jan 22, 11 a.m.
Strelka2: Fast and accurate variant calling for clinical sequencing applications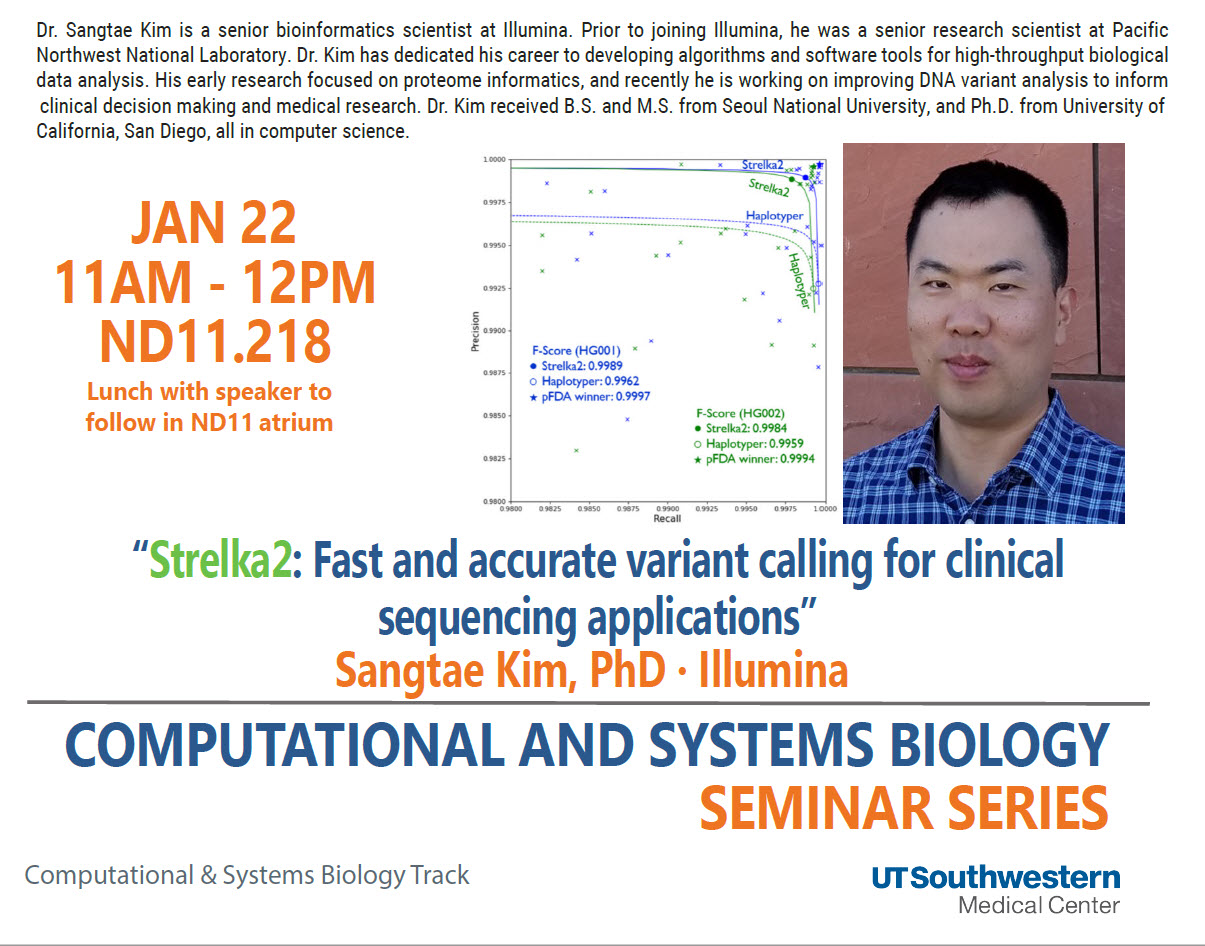 Dr. Sangtae Kim is a senior bioinformatics scientist at Illumina. Prior to joining Illumina, he was a senior research scientist at Pacific Northwest National Laboratory. Dr. Kim has dedicated his career to developing algorithms and software tools for high-throughput biological data analysis. His early research focused on proteome informatics, and recently he is working on improving DNA variant analysis to inform clinical decision making and medical research. Dr. Kim received B.S. and M.S. from Seoul National University, and Ph.D. from University of California, San Diego, all in computer science.