CSB Seminar - Dr. Junzhou Huang
The CSB spring seminar series occurs on the second and fourth Mondays of the month until May 22, at 11 a.m. ‐ noon in ND11.218. A meet-the-speaker lunch will follow each seminar in the ND11 atrium.
Sparse Learning for Big Medical Data Analytics
Junzhou Huang, Ph.D., UT Arlington
Monday, April 10, 11 a.m.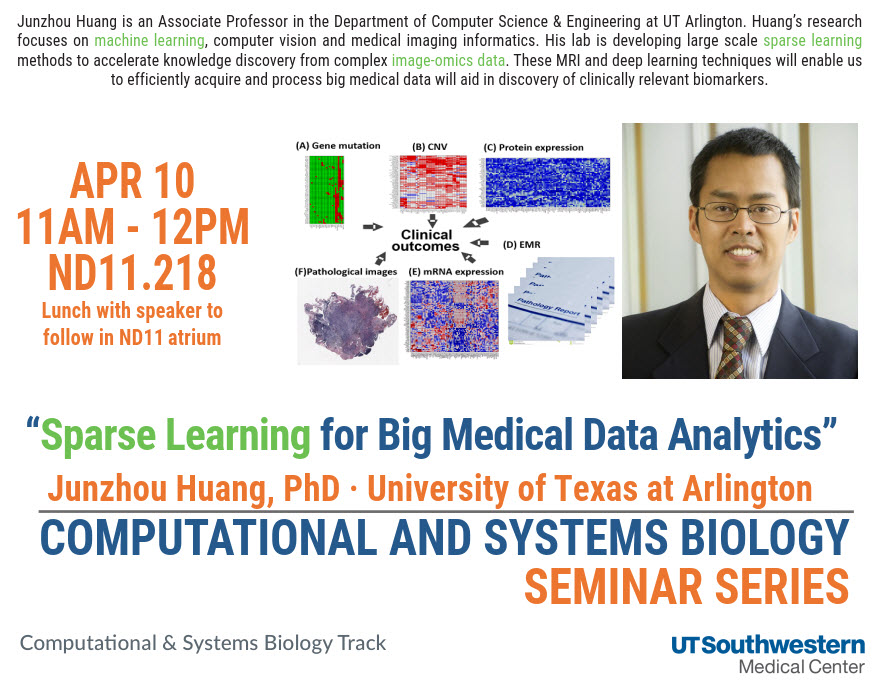 Junzhou Huang is an Associate Professor in the Department of Computer Science & Engineering at UT Arlington. Huang's research focuses on machine learning, computer vision and medical imaging informatics. His lab is developing large scale sparse learning methods to accelerate knowledge discovery from complex image-omics data. These MRI and deep learning techniques will enable us to efficiently acquire and process big medical data will aid in discovery of clinically relevant biomarkers.