CSB Seminar - Dr. Casey Greene
Please join us for the first seminar in the Fall 2017 CSB Seminar Series, next Monday, September 11, at 11 a.m. ‐ noon in ND11.218. A meet-the-speaker lunch will follow each seminar in the ND11 atrium.
Casey Greene, Ph.D.
UPenn Perelman School of Medicine
Monday, Sept. 11, 11 a.m.
Gone fishing... in other scientists' transcriptomes.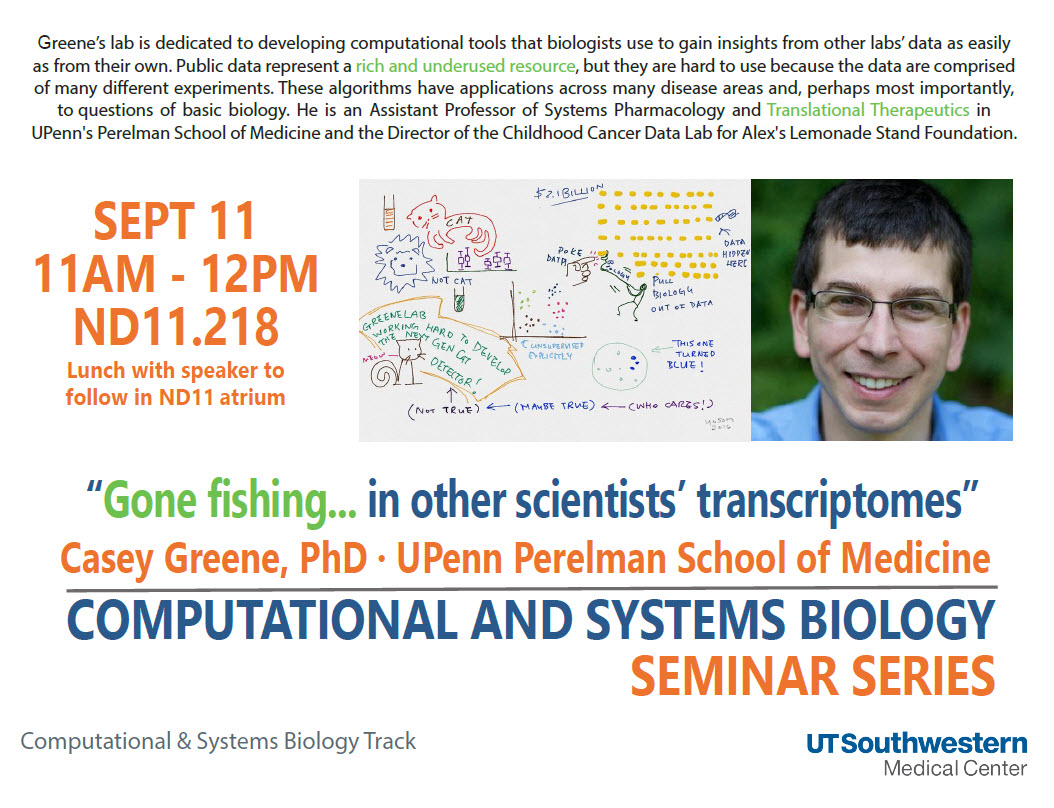 Dr. Casey Greene's lab is dedicated to developing computational tools that biologists use to gain insights from other labs' data as easily as from their own. Public data represent a rich and underused resource, but they are hard to use because the data are comprised of many different experiments. These algorithms have applications across many disease areas and, perhaps most importantly, to questions of basic biology. He is an Assistant Professor of Systems Pharmacology and Translational Therapeutics in UPenn's Perelman School of Medicine and the Director of the Childhood Cancer Data Lab for Alex's Lemonade Stand Foundation.