CSB Seminar - Dr. Brian English
Please join us for the upcoming CSB Seminar, Monday, November 13 at 11 a.m. ‐ noon in ND11.218. A meet-the-speaker lunch will follow each seminar in the ND11 atrium.
Brian English, Ph.D.
Janelia Research Campus
Monday, Nov. 13, 11 a.m.
Multiplexed single-molecule live-cell imaging reveals the dynamic nature of complex biological reactions.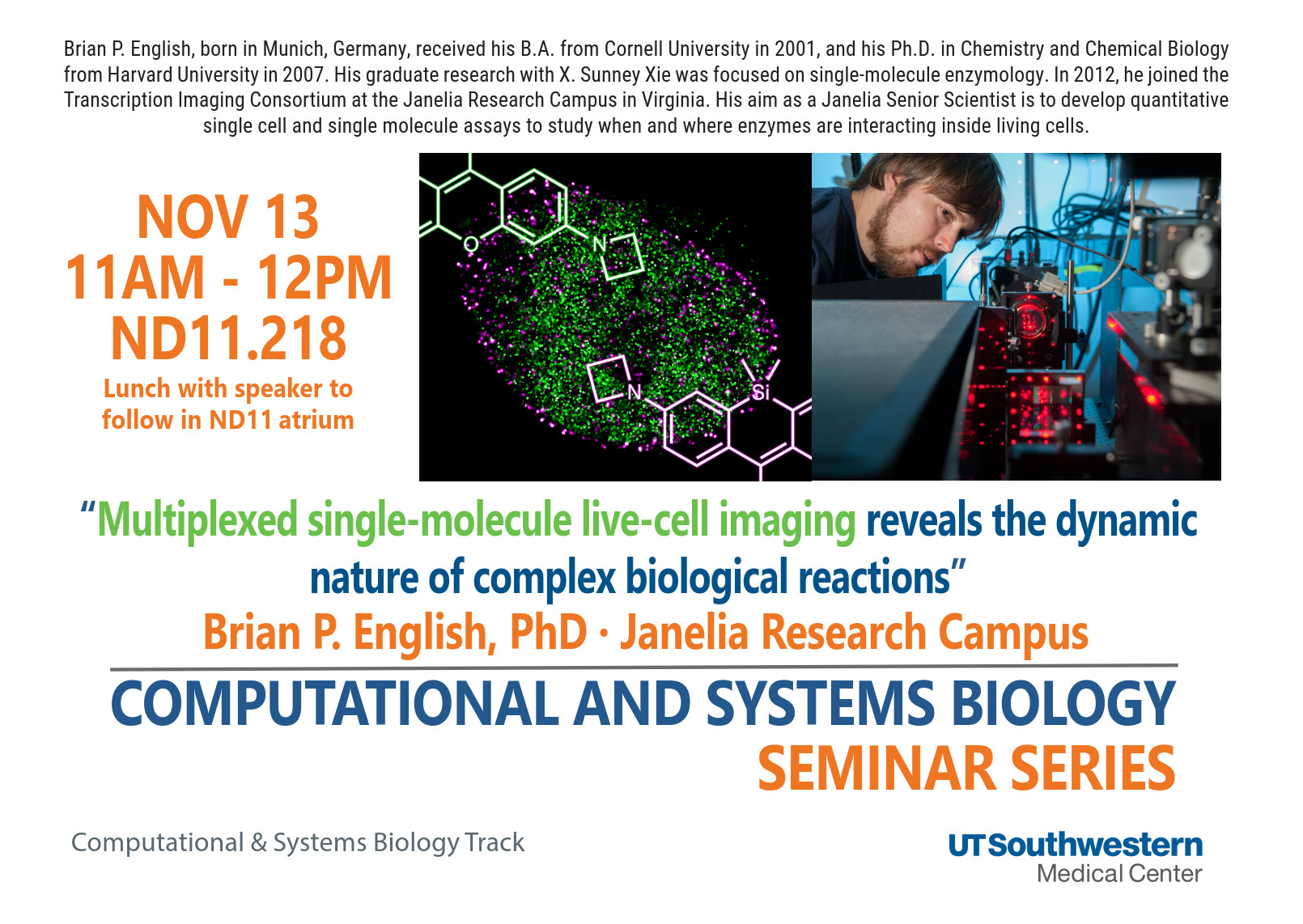 Brian P. English, born in Munich, Germany, received his B.A. from Cornell University in 2001, and his Ph.D. in Chemistry and Chemical Biology from Harvard University in 2007. His graduate research with X. Sunney Xie was focused on single-molecule enzymology. In 2012, he joined the Transcription Imaging Consortium at the Janelia Research Campus in Virginia. His aim as a Janelia Senior Scientist is to develop quantitative single cell and single molecule assays to study when and where enzymes are interacting inside living cells.