Women Faculty Accomplishments
Dr. Hobbs captures Breakthrough Prize
Helen Hobbs, M.D., is the 2016 recipient of the prestigious Breakthrough Prize in Life Sciences. The Breakthrough Prize, an international award begun in 2012 by Russian entrepreneur Yuri Milner, Google co-founder Sergey Brin, Facebook founder Mark Zuckerberg, and Alibaba founder Jack Ma, awards annual prizes of $3 million for groundbreaking discoveries in the fields of Mathematics, Physics, and Life Sciences.
NY Times article
UT Southwestern news release
Dr. Gardner receives top American College of Emergency Physicians award
Angela Gardner, M.D., Associate Professor of Emergency Medicine, has received the John G. Wiegenstein Leadership Award from the American College of Emergency Physicians (ACEP).
Dr. Rao calls out cancer
Roshni Rao, M.D., Associate Professor of Surgery, appeared on WFAA.com as part of UT Southwestern's Call Out Cancer campaign.
Number of births may affect mom's future heart health
New research presented by Monika Sanghavi, M.D., Assistant Professor of Internal Medicine, indicates that number of births affects future heart health in women. Read more
Symposium honors career of Dr. Mendelson
A scientific symposium in honor of Carole R. Mendelson, Ph.D., Professor of Biochemistry and Obstetrics and Gynecology, was held Thursday, May 8, 2014. The symposium recognized all the accomplishments and service throughout Dr. Mendelson's scientific career and mentorship, which has launched more than 50 scientific careers.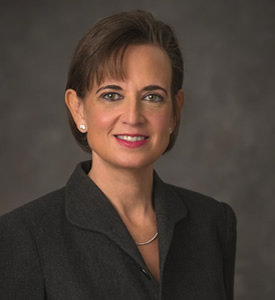 Featuring Beth Levine, M.D., a Howard Hughes Medical Institute Investigator and Director of the Center for Autophagy Research at UT Southwestern Medical Center.
Jan. 22, 2014
Researchers identify novel mechanism that helps stomach bug cause illness
Featuring Kim Orth, Ph.D., Professor of Molecular Biology and Biochemistry, and Anju Sreelatha, a graduate student in Dr. Orth's laboratory.
July 29, 2013
Featuring Marilynn G. Punaro, M.D.
July 8, 2014
Leadership program gives junior faculty new skill set
Featuring Jenny Hsieh, Ph.D. and Carrie McAdams, M.D., Ph.D.
May 29, 2013
Levine Elected to National Academy of Sciences
Featuring Beth Levine, M.D.
April 30, 2013
Featuring Helen Hobbs, M.D.
By Stephen S. Hall
Nature
Published: April 9, 2013