Tips for Searching ClinicalTrials.gov
ClinicalTrials.gov is a registry of clinical research conducted in the United States and around the world. ClinicalTrials.gov gives you information about a trial or study's purpose, who may participate, locations, and phone numbers for more details.
Go to ClinicalTrials.gov
Click "Search for Clinical Trials"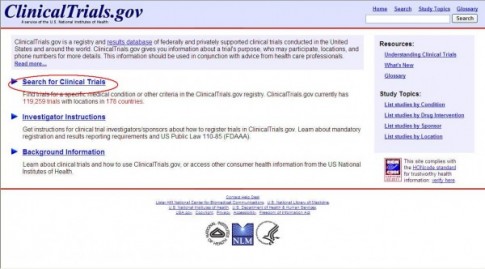 Type in your search terms:

Example: High Blood Pressure AND Southwestern AND Dallas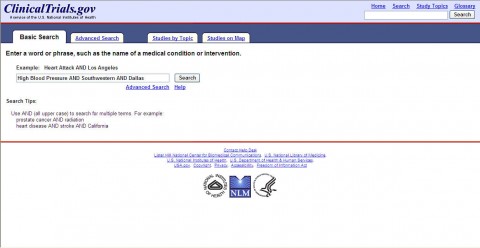 This will return studies of High Blood Pressure at UT Southwestern or through UT Southwestern affiliated investigators.
Click the Search Button

On the results page, click "Hide studies that are not seeking new volunteers".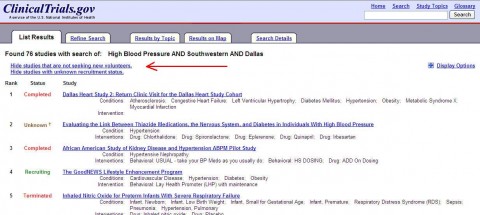 Understanding Search Results

Start with "Detailed Description" about halfway down the page. This tells you more about why the study is being done.
Look at the "Eligibility" section and review the inclusion and exclusion criteria to see if you are a good fit for the study.
Review the "Contacts and Locations" section. This will tell you if the study is done at UT Southwestern and the name of the physician or scientist in charge (called the Principal Investigator).
Contacting Study Staff

Email or call the study personnel listed under "contacts". This may be the Principal Investigator or a Study Coordinator. Do not hesitate to contact Study Coordinators as they are usually your point of contact for a study.
Questions

If you need assistance searching clinicaltrials.gov or are having difficulties reaching study staff, please contact the Research Participant Advocate (link to Public RPA Page) for assistance.