The Dirty Underbelly of Obesity
Dallas Sees HBO's "Weight of the Nation," ahead of most of the nation
Dallas got a sneak peak at a stunning new documentary exploring the epidemic of obesity in the United States. Debuting exclusively on HBO next month, "The Weight of the Nation," was screened April 19 at the Studio Movie Grill in North Dallas, in front of a live audience who peppered Deborah Clegg, Ph.D., R.D., UTSW's very own obesity researcher – and star in the film – with questions after the lights went up. The same portion of the documentary is being screened at the cable channel's headquarters in New York on May 1.
Sandwiched between the shocking statistics and poignant personal stories of Americans battling obesity's consequences, one of the researchers weighing in on the nation's obesity epidemic in an upcoming HBO documentary is none other than Deborah Clegg, Ph.D., R.D., Associate Professor of Internal Medicine and Clinical Nutrition at UT Southwestern.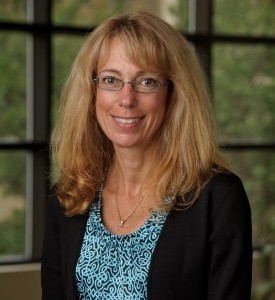 "There are health consequences associated with where you deposit excess calories or fat. When fat is deposited in and around the belly, this has been highly associated with increased risk for diseases such as diabetes, cancer, cardiovascular disease, and stroke," Dr. Clegg said, expanding on comments she made in the four-part series.
Dr. Clegg's research on obesity, metabolism, and estrogen led to an invitation last year for her to take part as one of the obesity experts filmed for the series, which runs May 14-15 on HBO. Her comments, extracted from six hours of filming, were included in three of four films in the series.
"I thought the film was incredibly powerful. I hope it raises public health awareness as to the problems associated with being obese or overweight," Dr. Clegg said. "It isn't healthy—and we need to make people understand that they are hurting themselves with the excess weight they are carrying with them."
Dr. Clegg researches how high-fat diets impair signals in the brain that normally cause a person to feel full or satiated. She also studies how sex hormones determine where fat is deposited on the body, and how fatty foods and obesity can impact cognition and memory.
In the first film of the series, "Consequences," Dr. Clegg talks about how our bodies and fat deposits were designed for survival to keep people alive during periods of starvation. But with so much fatty, unhealthy food now readily available, today our metabolic defenses work against us.
"The foods people now love are the foods that tend to be higher in fat, or they eat too much of them because everything is 'supersized.' We need to regain portion control and make healthy foods less expensive and more available," she said.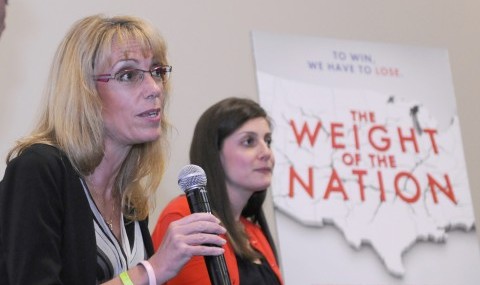 The first two films in the series air May 14, followed by the final two on May 15. The multiplatform series also includes a three-part HBO Family series, 14 bonus shorts, a social media campaign, a book published by St. Martin's Press, and a nationwide community-based outreach campaign.
Bringing together the nation's leading research institutions, The Weight of the Nation was developed in partnership with the Institute of Medicine, in association with the Centers for Disease Control and Prevention, National Institutes of Health, the Michael & Susan Dell Foundation, and Kaiser Permanente.
Additional Information
The Weight of the Nation debuts May 14 on HBO, HBO On Demand, HBO GO, and will also stream free-of-charge on HBO.com.