D Magazine Nursing Excellence Awards 2012
Winners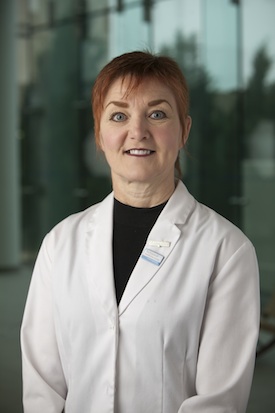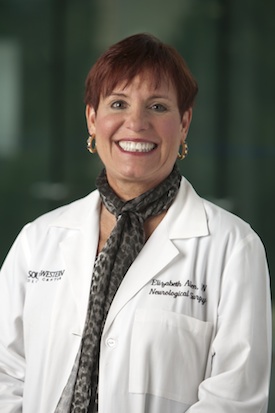 Winner Biographies

Debbie Arbique, DNP, MS, FNP-C, RN, CEN, CFN
"[Debbie] is a wonderful nurse and as a NP she does a great job in patient care and clinical research," Wanpen Vongpatanasin, MD, says. "She delivers medical care at the highest standard while at the same time individualizing treatment plans according to patients' socioeconomic background. Debbie spends extra time educating each patient and their family about the importance of nonpharmacologic/pharmacologic treatment of hypertension which allows her to understand each patient's perception of their health and any potential barriers which may impede reaching their target blood pressure."
Elizabeth Allen, RN
Beth has been with UT Southwestern Neurosurgery 1988. She first began in clinical research, but in 1998, she became the in-patient nurse clinician. Currently, she is Faculty Associate. Beth takes care of all neurosurgery in-patient cases at University Hospital–Zale Lipshy. She works with eleven neurosurgeons. Beth is intelligent, caring, and real with her patients.
More Finalists
Deborah A. Spitzer MS, RN, OCN (Simmons Cancer Center)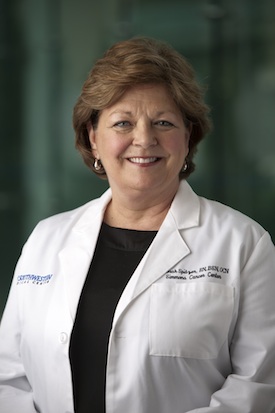 Deb impacts the standards of nursing and the profession of nursing through her guiding ways. She is an oncology-certified nurse, delivering a higher level of cancer care to patients. Deb took it upon herself to have 100% of the nurses in her area to become certified-oncology nurses. She did this by developing and heading a study group for the nurses who are eligible to take the certification.
Kelly Murphy BSN, RN (7 West ICU)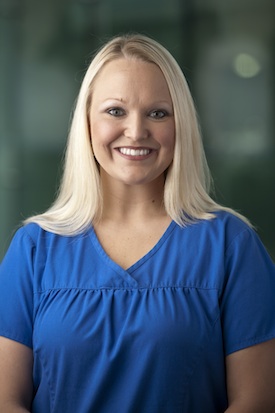 Kelly has set the "gold standard" of how a nurse should perform his/her job. She holds the hand of a scared patient who just needed to know someone cared. She sits with a patient while waiting on the family to arrive. Kelly has cried with many families over the passing of a loved one, because she becomes close to the family.
Tammy Rodriguez BSN, RN (Home Health)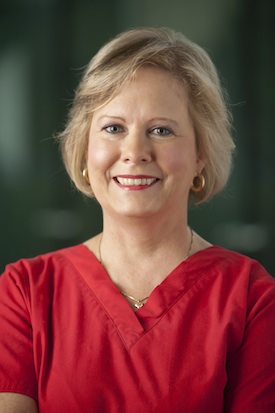 Tammy is an outstanding Medallion Guest Services nurse taking care of the post-op surgery patients. Her dedication consistently surpasses the standards and duties associated with her nursing position.
Winnie Wong BSN, CGRN, CWOCN (Internal Medicine)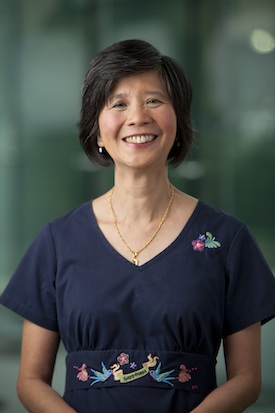 Winnie is not just a patient's advocate, she is their friend. She hugs them when they come back to clinic, she spends countless hours on the phone easing their anxiety, and when she goes on vacation for a few days, the patients immediately notice and ask, "Where's Winnie?"
Kim Marchand RN, OCN (Radiation Oncology)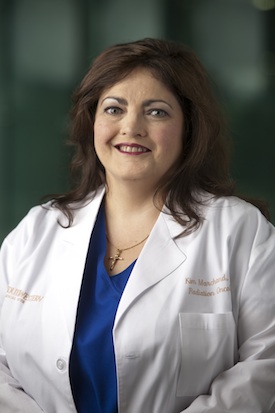 Kim is the type of nursing professional all nurses should aspire to be. She is the standard by which other nurses should be measure themselves. She demonstrates integrity and doesn't stray from that standard. The patients come first to Kim. Each patient is treated as an individual and acknowledged as such by Kim. She is ethical in every sense of the word, unwilling to compromise even if pressure is there.
Fatemah Youssefi PhD, MS, RN, OCN (Simmons Cancer Center)
At UT Southwestern, our standards are spelled out in ICARE (Innovation, Compassion, Accountability, Respect, and Exceptionalism). Fatemah does this on a daily basis. She is constantly coming up with creative solutions that impact quality care. Her bedside manner is the definition of compassion.
Mariah Stone BSN, RN (Heart/Lung Transplant Clinic)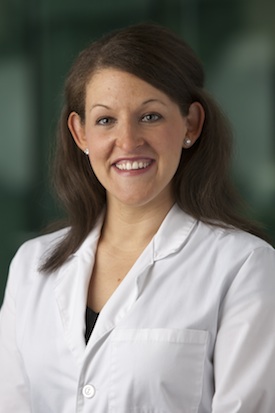 Mariah is a pre-heart transplant coordinator and also is an LVAD coordinator. She is graduating as a Nurse Practitioner this summer, and in January she went on a medical mission to Haiti for two weeks and she recently became engaged.
Holly Ware BSN, RN, CCRN (CVICU)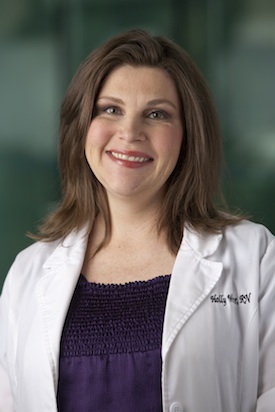 Holly has been at University Hospital–St. Paul since June of 2004. She is the designated bedside nurse, and she precepts the new orientees. She does "charge roll," which means she is the lead person in the unit for the day, the "pilot" for everyone who comes in, and the go-to troubleshooter.
Toni Mitcham RN (Neuromuscular Clinic)
Toni dedicates her practice to providing compassionate care for neuromuscular patients that are struggling with devastating life changing conditions by providing education, emotional support, and quality care.