Food for Thought
You may be taking a gamble when you bite into that three-year-old, whiskey-infused fruitcake you found in the back corner of the pantry. But when a soldier finds a Meal, Ready-to-Eat, or MRE, from that same era, he or she can consume with confidence.
MREs, the main operational food ration for the United States Armed Forces, may be far from the pinnacle of gastronomical greatness, but a single package provides at least 1,200 calories—about 35 percent of a typical male service members' daily caloric requirement—and has a shelf life of up to three years.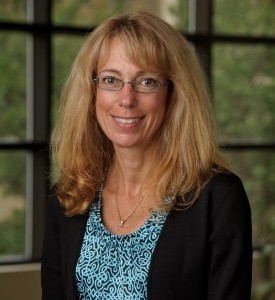 The utility and durability of the humble MRE is thanks, in part, to Deborah Clegg, Ph.D., Associate Professor of Internal Medicine and Clinical Nutrition. She had a hand in the development of MREs when they were introduced in the early 1990s.
"We were really focused on making sure that we met the nutritional requirements of the soldiers," said Dr. Clegg, a registered dietitian and former Army nutritionist who joined the UT Southwestern faculty in April 2008. "We had to take into account the stress that's induced by fighting and whether the meals needed to be extra-fortified in certain nutrients to help offset the stress."
Dr. Clegg worked on the MREs as a dietetic intern at Brooke Army Medical Center in San Antonio. She later worked at Walter Reed Army Medical Center in Washington, D.C., as well as Fort Lee in Virginia and in Germany during the first Iraq War.
"I'm an expert shot using an M16 rifle," she said. "I never would have had the opportunity to do that if not for the military."
Since leaving the military in 1993, Dr. Clegg has earned a master's in business administration from Boston University, and a doctorate in nutrition from the University of Georgia. She was an assistant professor of psychiatry in the Obesity Research Center at the University of Cincinnati before coming to UT Southwestern.
Dr. Clegg's career has shifted since she received a bachelors' degree in nutrition from Oregon State University.
"I was all human-focused and talking to people about weight loss and diets," she said. "Now, I am focusing on the molecular mechanisms by which nutrients influence food intake, body weight and energy homeostasis using a basic science approach"
She said her current research interests fall primarily into three areas. The first focuses on how estrogen is critical to body weight regulation.
"I'm also interested in how nutrients, specifically different types of fatty acids, impair insulin signaling in the brain," she said. "The third area is sort of a conglomeration of the two, which is looking at how nutrients, again fatty acids, cause breast cancer."
While many researchers study body weight regulation, Dr. Clegg's research differs because she focuses on females.
"I'm trying to figure out whether there's a way we can shift body weight distribution – especially in post-menopausal women – to favor the subcutaneous depot to protect women from diseases associated with visceral (tummy) fat deposition," she said. "We recently found that a male fat cell is not like a female fat cell. There's so much we don't know."