Back to the future of medicine, today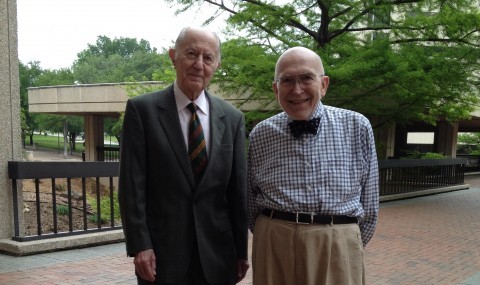 When Donald Seldin, MD, first came to UT Southwestern, the school was little more than a collection of wooden shacks. Over the next 61 years - 37 in Internal Medicine - his unyielding vision and insistence on excellence would help transform UTSW into a world-class institution known for the quality of its research, faculty, and students.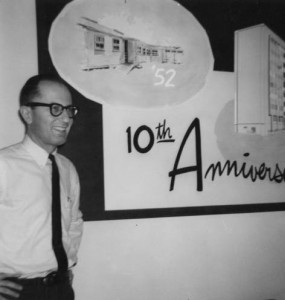 He helped the school achieve prominence, in part, by convincing promising young UTSW students to return as faculty after they had received advanced training. One of his first recruits was Jean Wilson, MD, who graduated in 1955, left after residency to study at the National Institutes of Health, and then returned to UTSW in 1960, where he would undertake groundbreaking work in cholesterol and endocrinology.
Adding to their combined 120+ years on the UT Southwestern campus, Drs. Seldin and Wilson continue to keep office hours, mentoring younger faculty and students.
David Russell, PhD, Vice Provost and Dean of Basic Research, who is a first-generation Wilson mentee and a second-generation Seldin mentee, and himself a member of the National Academy of Sciences, says he passed the two distinguished legends in the Green Science Building corridor shortly before the photo was taken and "didn't know whether to bow, salute, or just step aside and gape!"
A lot has changed at UTSW since the 1950s—a good portion of which can be traced to the work of UTSW pioneers and medical luminaries like Donald Seldin and Jean Wilson.