Technological innovation drives breakthroughs in medicine, science
Breakthroughs in medicine and science depend on the latest technology, used by the brightest minds. At UT Southwestern, staying at the forefront of medicine is of utmost importance, interconnected with a commitment to expanding use of technology to improve patient care and further research.
The Medical Center's recent establishment of the Lyda Hill Department of Bioinformatics is a perfect example of how technology is being used to advance medicine. The new Department, established in summer 2015 with an extraordinary $25 million gift from Dallas entrepreneur and philanthropist Lyda Hill, will use technology to bridge UT Southwestern's internationally renowned medical research and clinical care expertise.
Bioinformatics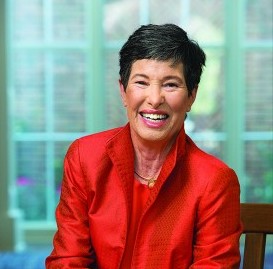 The emerging field of bioinformatics provides tools for managing and analyzing the extremely large sets of research data that are key to addressing the most pressing scientific and clinical challenges at an institution like UT Southwestern. Finding the patterns in these data sets has become an essential component of biomedical discovery, and is crucial to developing new therapeutic strategies, understanding the basic foundations of life, and determining the genetic and molecular defects that cause disease.
"Over the long term, I believe bioinformatics will prove indispensable in bridging the outstanding research activity at UT Southwestern with the most promising clinical applications," said Ms. Hill. "My hope is that our investment will help overcome the technological barriers in managing and analyzing data, enabling patients to benefit from research breakthroughs."
The gift and establishment of the new Department will allow UT Southwestern to further enhance its excellence in education and research. Specifically, current efforts of the Department include the recruitment of new faculty to establish research programs in neuroinformatics, genomics, medical informatics, and complementary areas of computer science; the launch of a Bioinformatics Core Facility that supports researchers across campus in data management and analysis; investment in modern computing infrastructure that is so vital to this work; and initiation of training programs.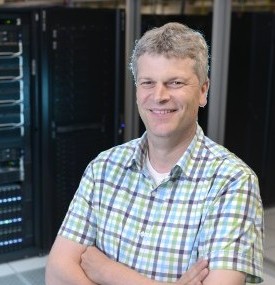 The Department of Bioinformatics is led by Dr. Gaudenz Danuser, Professor of Bioinformatics and an internationally recognized leader in engineering and computational biology. Before joining UT Southwestern, Dr. Danuser directed research laboratories at ETH Zurich, The Scripps Research Institute in La Jolla, California, and at Harvard Medical School. Chosen from among the top candidates in the county, Dr. Danuser is a Cancer Prevention and Research Institute of Texas (CPRIT) Scholar.
"We look forward to bringing bioinformatics to an unprecedented level of excellence at UT Southwestern," Dr. Danuser said. "One of our goals is to use bioinformatics technology to establish biomedical data models that integrate information from a wide range of sources and a complexity that escapes intuition. Being able to process such data with modern computational approaches will allow us to address important questions in basic research, population studies, and clinical care and will help us advance our ability to prevent, detect, and treat disease."
Technology and Patient Care
UT Southwestern's commitment to technology integration is already impacting patient care. As a testament to this, UT Southwestern's hospitals have been recognized by Hospital & Health Networks magazine for being one of the "Most Wired" campuses in the country for five consecutive years. Also last year, UT Southwestern was ranked as one of the "Most Connected Hospitals" for 2015-2016 by U.S. News & World Report based on its commitment to use of digital technology in health care.
"Our technology seamlessly integrates into every mission at UT Southwestern," said Dr. Bruce Meyer, Executive Vice President for Health System Affairs. "It is fundamental to continually improve patient care, to remain at the forefront of innovative research, and to ensure the next generation of physicians is well-prepared for the challenges awaiting them."
Additional Technology Features
Patients also benefit from these additional features:
Free mobile apps give North Texas physicians immediate, 24-hour access to physicians and nurses at any UTSW clinical center to make patient referrals quick and easy.
Calls from hospital patient rooms go directly to the nurse or appropriate person, rather than being routed through a central point of contact.
Radio frequency identification devices (RFID) and bar coding of equipment and medications promote proper tracking and administration, reducing the potential for errors.
The inclusion of state-of-the-art videoconferencing technology inside William P. Clements Jr. University Hospital and Zale Lipshy University Hospital allows physicians on campus to connect with UT Southwestern doctors at other locations, with pathologists to discuss lab results, and with colleagues around the world. For instance, surgeons now have videoconferencing capabilities inside the operating rooms, allowing real-time discussions with colleagues during surgery.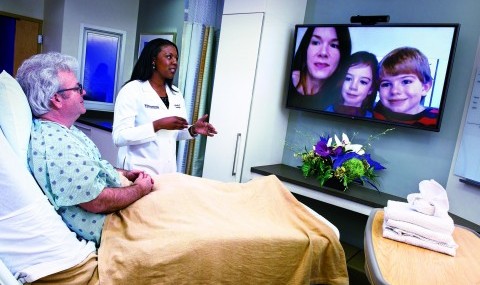 This technology is also a fundamental aspect of the patient experience at Clements University Hospital and Zale Lipshy. Interactive flat-screen monitors equipped with high-definition cameras are in every patient room, allowing patients to connect with family and friends as well as physicians during their stay. In many cases, physicians provide one-on-one consultations with the patient, or with other members of the patient's care team, to discuss test results such as X-rays, CT scans, and MRIs.
Medical Education Enriched
On campus, UT Southwestern faculty use interactive white boards to improve learning opportunities for medical students. These SMART Boards are integrated throughout hospital teaching areas, allowing X-rays and other images to be accessed for medical conferences and case discussions by multidisciplinary teams. At the same time, students have instant access to notations being made.
These advances help ensure that UT Southwestern remains at the forefront of medical education and that graduates are nationally competitive, ready to take on the world's newest medical opportunities and challenges.
Mobile Technology Enhancements
UT Southwestern's commitment to technology integration goes well beyond the borders of the campus, however. The expanded use of MyChart – a digital health record and communications tool – allows patients to make and track appointments, see test results, communicate with physicians and nurses, and securely access medical records from their smartphones or computers. While MyChart has been available to UT Southwestern patients since 2005 on computers, enhanced mobile capabilities have made it even more engaging and convenient. Now, more than 50,000 UTSW patients use MyChart to pose questions to physicians, schedule appointments, and refill prescriptions over encrypted, secure connections.
"People really feel like they have their medical records in their pockets now, even when they travel. This is much more convenient and powerful than the traditional method of always having to get to a computer," said Suresh Gunasekaran, Associate Vice President and Chief of Operations for Health System Affairs. "Patients are not just using it for themselves, but also for their parents or for their children – that's one of the really compelling aspects of MyChart."
Other mobile advances have boosted the access, appearance, and search capabilities of the UTSW Patient Care website, utswmedicine.org. This makes it easier than ever for people to use their smartphones to learn about UT Southwestern's clinical specialties and details about physicians' interests, backgrounds, and expertise. Together, these features make the overall patient experience easy and manageable.
###
Dr. Danuser holds the Patrick E. Haggerty Distinguished Chair in Basic Biomedical Science.
Dr. Meyer holds the T.C. Lupton Family Professorship in Patient Care, in Honor of Dr. John Dowling McConnell and Dr. David Andrew Pistenmaa.