Investing in the future: 75 years of visionary support
At UT Southwestern, community generosity supports our investment in the future of medicine. The Southwestern Medical Foundation recently celebrated its 75th anniversary – a milestone that provided the Foundation an opportunity to recognize and celebrate the impact community support has had in advancing academic medicine, research, and medical education.
75 Years of Visionary Support

The Southwestern Medical Foundation's generosity through the years guides UT Southwestern's growth and impact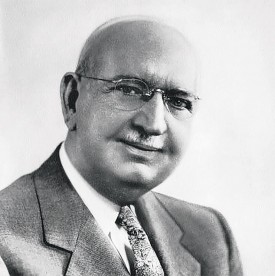 In the decades that have followed, Southwestern Medical Foundation has played a key role in a series of successful campaigns that have advanced UT Southwestern's distinctive mission in academic medicine through needed facilities, innovative and groundbreaking research, exceptional medical education, and collaborative, high-quality clinical care.
"Seventy-five years ago, Southwestern Medical Foundation was formed by leaders who knew that a great city would require great philanthropy. Within UT Southwestern's clinics, hospitals, laboratories, and classrooms, we celebrate the impact made by our founders and the vast contributions made by our generous community," said Robert B. Rowling, Chairman of Southwestern Medical Foundation. "These have led to extraordinary progress in medicine and will ensure our bright future."
Last year, the Foundation, in collaboration with UT Southwestern, created The Cary Council, named in honor of Dr. Cary. The Cary Council is designed to engage a new generation of leaders who will continue his mission to "inspire a great citizenship to greater deeds."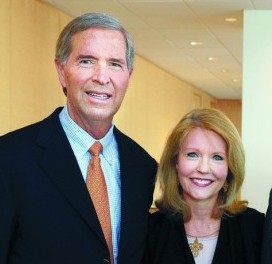 "The Cary Council is made up of some of our region's smartest, most talented, and dedicated young civic leaders," said Mr. Rowling. "We are honored to have this new generation of leaders helping the Foundation expand its message about the importance of the education of our doctors, the promises of science-based medical research, and its impact on the importance of clinical care. UT Southwestern does this as well as anyone and has a prominent and critical role to play in our state."
Celebration of its recent 75th anniversary gave Southwestern Medical Foundation an opportunity to reflect on historic accomplishments, as well as ways to continue helping advance science and medicine.
"It is a remarkable journey set against a wilderness in health care that began with a grand vision of bringing a great medical center to Dallas," explained Kathleen Gibson, President and CEO of Southwestern Medical Foundation. "Above all else, it is a story of our community realizing a vision. Despite the headwinds of war and constraints of public budgets, our community continued to find the way forward."
From its humble wartime beginnings in Army barracks to the new, state-of-the-art William P. Clements Jr. University Hospital, UT Southwestern has continually broadened this legacy through its unique partnership with the Foundation.
"For more than 75 years, the Foundation has fostered a unique culture in which generosity has been infused with purpose," said Dr. Daniel K. Podolsky, President of UT Southwestern. "The Foundation currently manages more than $800 million across 1,000 funds, creating a financial resource that will enable advances in science, education, and treatment that benefit the residents of Texas, the nation, and beyond for years to come."
###
Dr. Podolsky holds the Philip O'Bryan Montgomery, Jr., M.D. Distinguished Presidential Chair in Academic Administration, and the Doris and Bryan Wildenthal Distinguished Chair in Medical Science.