Admissions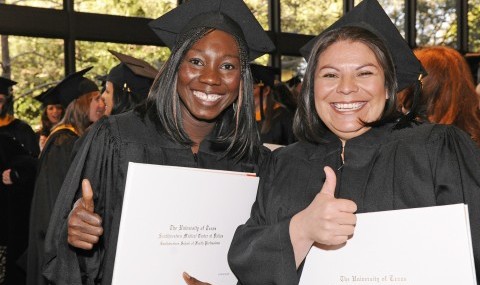 Thank you for your interest in UT Southwestern's Master of Radiation Therapy Program, a dynamic learning experience that will prepare you for a fascinating and rewarding career. We invite you to apply.
Beginning the Application Process
The first step in applying is to submit an online application and all supporting materials by February 1. When you submit your application, please mail to the registrar's address listed in the application:
Three letters of recommendation from undergraduate advisors, instructors or professors, employers, and volunteer supervisors
Original transcripts from all of the colleges you've attended
TOEFL scores if you're an international student
GRE Examination Scores
Important Dates
We must receive your application and all supporting materials by February 1 of the year class begins. The online applications process for the program opens on June 1 of each year. Our Admissions Committee reviews applications after the university has received all required documentation. Please follow the directions in the online application to determine the status of your documents and application. Each new cohort of students begin courses in May of each year.
Clinical Observation Hours
To apply to the program, you need to complete 24 hours of clinical observation at any radiation oncology department or clinic before February 1. Observation entails shadowing a radiation therapist during the treatment of patients. Once you've completed 24 hours, have the clinic complete the observation form and email it back to our office. To learn more about this option, please Kameka.rideaux@utsouthwestern.edu.
Interviews
After reviewing applications, the Admissions Committee selects the group of candidates to be interviewed on campus. If you're selected, we'll contact you to arrange an interview time. Interviews will be held on the UT Southwestern campus.
Decisions
After the interviews, our Admissions Committee will decide which applicants to accept. Applicants will be notified by email and mail of the decision made by the committee.
As You Apply
As you prepare your application, your goal is to demonstrate a strong work ethic and a desire to join the radiation therapy profession. Equally important is your ability to handle the life, work, and academic challenges of a demanding curriculum. The Admissions Committee takes a broad range of factors into consideration as we select candidates, including:
Cumulative grade point average
Science and mathematics grade point averages
Anatomy and physiology grades
GRE scores
Maturity
Communication skills
Problem-solving ability
Personal qualities, including maturity and career goals
Letters of recommendation
Personal interview
School of Health Professions Diversity and Inclusion Scholarship
Each year, the department/program will provide a non-renewable $1,500 scholarship to one incoming student. The purpose of this scholarship is to diversify the enrollment of the School of Health Professions by providing a financial incentive to students from disadvantaged backgrounds* who are offered admission to the Radiation Therapy program. More information on this scholarship will be provided during the application and admissions process.
*From a disadvantaged background as defined by the U.S. Department of Health and Human Services:
An individual from a disadvantaged background is defined as one who comes from an environment that has inhibited the individual from obtaining the knowledge, skill, and abilities required to enroll in and graduate from a health professions school, or from a program providing education or training in an allied health profession; or comes from a family with an annual income below a level based on low income thresholds according to family size published by the U.S. Bureau of Census, adjusted annually for changes in the Consumer Price Index, and adjusted by the Secretary, HHS, for use in health professions and nursing programs.
Equal Opportunity
In each class, we strive to admit students with the diverse experiences and talents to serve our changing communities effectively. We welcome applications regardless of race, color, national origin, religion, sex, age, veteran status, or disability. Our commitment to equal opportunity includes nondiscrimination on the basis of sexual orientation.