Admissions
Thanks for taking a closer look at the strengths and resources of UT Southwestern's Paramedic Certification Program. We're dedicated to helping students prepare for a successful career in one of health care's most rewarding fields, and we invite you to apply.
Applications are due four months before the beginning class date. To apply, please download, complete, and return the Paramedic Program Application Form.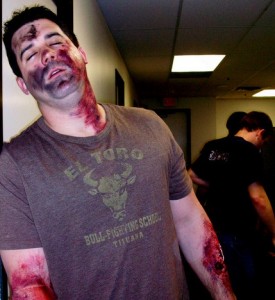 If we select you for an interview, we'll notify you within two to three weeks after the application deadline. After interviewing, we'll send acceptance notices two to three weeks later. If you're accepted and haven't taken anatomy and physiology, we'll automatically schedule you for that class. If you don't pass, you'll forfeit your space in paramedic class.
Once you've been accepted, there are additional requirements you'll need to meet, including immunizations, a physical exam, drug screening, and a criminal background check.
Priority Acceptance
We give priority acceptance to area EMS 911 personnel, and accept other applicants after those agency needs are met. There are typically some spaces available for individuals not employed by EMS.
Equal Opportunity
We welcome applications regardless of race, color, national origin, religion, sex, age, veteran status, or disability. Our commitment to equal opportunity includes nondiscrimination on the basis of sexual orientation.