Make a Gift in Memory of Michael Wainscott, M.D.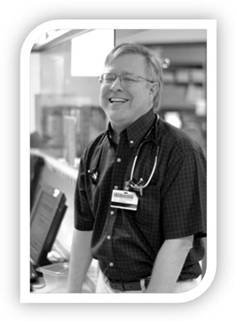 The Emergency Medicine community experienced a tragic loss with the death of Dr. Michael Wainscott in February 2012. Under Dr. Wainscott's leadership and direction, one of the great emergency medicine residency programs in the country was built at UT Southwestern Medical Center. He was a tireless patient advocate, passionate teacher, and an inspiration to everyone who knew him.
Please join us in honoring the life and legacy of Dr. Wainscott by contributing to the Michael Wainscott, M.D. Fund in Emergency Medicine Education, using the form below. Our goal is to establish a distinguished professorship in Dr. Wainscott's name.