Contact Us
For Referring Physicians
The Department of Radiation Oncology welcomes patient referrals, and we make it a top priority to respond quickly to the needs of referring physicians and their patients.
Referrals/Appointments: 214-645-8525
Clinic Fax: 214-645.8526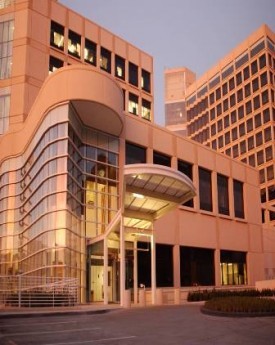 W.A. Monty & Tex Moncrief Radiation Oncology Building
5801 Forest Park Road
Dallas, TX 75390
Phone: 214-645-8525
Automated Directions: 214-648-6264
Parking & Directions
Harold C. Simmons Comprehensive Cancer Center
Radiation Oncology Building
2280 Inwood Road
Dallas, Texas 75390-9303
Phone: 214-645-8525
Parking & Directions
Annette Simmons Stereotactic Center
Zale Lipshy University Hospital
5151 Harry Hines Blvd.
Dallas, TX 75390-9183
Parking & Directions
Gamma Knife and CyberKnife surgeries take place in this dedicated center on UT Southwestern Medical Center's South Campus.
Important Telephone Numbers
Department of Radiation Oncology
Clinic Main Number: 214-645-8525
Clinical Research Office: 214-633-1753
Medical Records: 214-645-3030
Patient Billing: 469-291-2000
Administrative Offices: 214-645-7600