Why I Chose the UT Southwestern Psychiatry Residency Program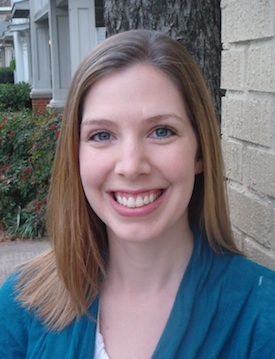 When my family needed to relocate for my husband's job, we chose Dallas as the city that held the best opportunities for both of us. I have now completed my third and fourth years of psychiatry residency at UT Southwestern, and the program has provided me with an amazing experience.
In choosing a residency, I first wanted a program that would help me become a skilled clinician in medication management and psychotherapy. The curriculum at UT Southwestern involves a wide variety of clinical sites and knowledgeable faculty who are truly invested in teaching residents. Several of these faculty members perform research in clinical psychopharmacology; they are excellent teachers who explain the material in ways that are immediately clinically applicable. Also, there are many faculty members who are expert therapists, including psychoanalysts who are always very generous with their time and knowledge.
In addition to clinical skills, I also wanted a program that would allow opportunities for professional development. I have an interest in clinical education and community outreach, and UT Southwestern has encouraged me to foster those interests. With such a diverse faculty, I had no difficulty finding mentors. These individuals have encouraged my efforts and shared their own experiences for my benefit. With their help, I was able to work with other residents to create a community outreach group (REACH: Residents Educating and Advocating for Community Health). This has been professionally enriching and a lot of fun, and the Department of Psychiatry was immediately supportive of the endeavor. In fact, every time I have approached a faculty member with an idea or question, they have made a way for me to pursue my interests and goals.
The psychiatry residency program at UT Southwestern is very flexible, with the fourth year nearly completely open to electives. During this year, residents essentially design their own schedules to fit their individual interests and needs. This demonstrates the investment that the program makes in its residents, and it is also a testament to the resources available that allow this level of freedom.
After graduation, I will stay at UT Southwestern for an additional year of training in the Geriatric Psychiatry Fellowship. Thanks to the training I have received here so far, I feel prepared for my future career in psychiatry.
Molly (Mary) Camp, MD
Fourth-Year Psychiatry Resident