Pediatric Nephrology Fellows
Third-Year Fellow
German Lozano Guzman, M.D.
Education
M.D., Universidad El Bosque, Bogotá, Colombia, 2004
Postdoctoral Training: New York University School of Medicine, Pediatric Residency, 2008–2011
Research Project
Prenatal programming of hypertension
Second-Year Fellows
Nisha Mathews, D.O.
Education
D.O., Nova Southwestern University College of Osteopathic Medicine, Fort Lauderdale, FL, 2008
Postdoctoral Training
University of Pittsburgh Medical Center, Osteopathic Internship, 2008–2009; Robert Wood Johnson Medical School, Pediatric Residency, 2009–2012
Research Project
FGF-23 and its receptors
Kwanchai Pirojsakul, M.D.
Education
M.D., Mahidol University, Ramathibodi Hospital, Bangkok, Thailand, 2001
Postdoctoral Training
Mahidol University Ramathibodi Hospital, Pediatric Residency and Chief Resident, 2004–2007; Pediatric Nephrology Fellowship, 2007–2009
Research Project
NHE3 and NHE8 expression in renal proximal tubular cells
First-Year Fellows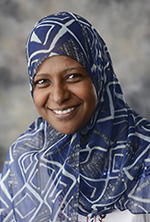 Sarah Elhag Elhadi, M.D.
Education
M.D., Ahfad University for Women, Sudan, 1997
Postdoctoral Training
Children's Hospital of Michigan, Wayne State University, Detroit, Pediatric Residency, 2003–2007; Pediatric Critical Care Fellowship, 2008–2009
Research Project
Genetic markers Indian hedgehog signaling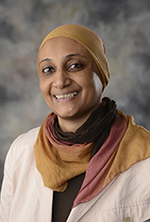 Ayah Elmaghrabi, M.D.
Education
M.B.B.S., University of Khartoum, Sudan, 1991
Postdoctoral Training
University of Mississippi Medical Center, Jackson, Pediatric Residency, 1995–1998
Research Project
Prenatal programming of hypertension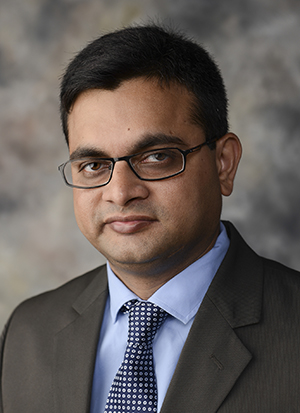 Asifhusen (Asif) Mansuri, M.D.
Education
M.B.B.S., Medical College, Baroda, India
Postdoctoral Training
M.S. University, SSG Hospital, Baroda, India, Pediatric Specialty Training Program
Research Project
Prenatal programming of hypertension