Otolaryngology Faculty
The Department of Otolaryngology has nearly three dozen physician faculty members. Select a name below or visit UT Southwestern's Faculty Profiles Directory to search the entire faculty.
Department Chair
Professor and Chair
Associate Dean for Graduate Medical Education
Arthur E. Meyerhoff Chair in Otolaryngology/Head and Neck Surgery
Facial Cosmetic and Reconstructive Surgery
General Otolaryngology
Clinical Associate Professor

Head and Neck Surgery
Laryngology
Neurotology, Otology, and Skull Base Surgery
Pediatric Otolaryngology
Rhinology and Skull Base Surgery
Advanced Practice Providers

Doan Phan, P.A.

Emily Anne Smith, P.A.
Audiology
Speech and Language Pathology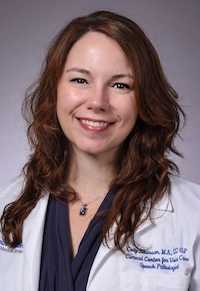 Research
Adjunct Associate Professor