Research Symposium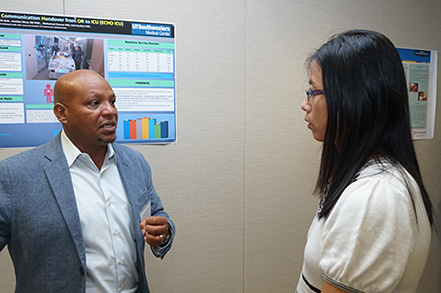 2018 International Neuroscience Nursing Research Symposium
The second annual International Neuroscience Nursing Research Symposium will be held on August 11, 2018 at the Hilton Anatole Hotel in Dallas. The Symposium will focus on innovative aspects of neuroscience nursing research by addressing recent literature, methodology, results, and clinical implications of clinical nursing research trials.
Topics will include acute stroke managements, stroke transition of care, stroke in unique populations, traumatic brain injury, seizure management, neurological assessments, neurological monitoring, global health and neurological disorders, and multi-disciplinary collaboration.
Abstracts are being accepted for peer review now through March 31: submit your poster.
General Information
Date: Saturday, August 11, 8 a.m. - 5 p.m.
Location: Hilton Anatole in Dallas: reserve a room.
Please contact Regina McGary with any questions: regina.mcgary@utsouthwestern.edu.
Featured Speakers