Announcements
Dr. Divya Mella's poster presentation wins first place at Texas Neurological Society Conference
Divya Mella, M.B.B.S., won first place for her poster presentation at the Texas Neurological Society's Winter Conference. Dr. Mella's abstract is titled "Temozolomide in the Management of Refractory Prolactinomas: A Case Series and Review of the Literature."
Dr. Lindsay Horton awarded MS Clinical Care Physician Fellowship
Dr. Lindsay Horton was awarded the Multiple Sclerosis Clinical Care Physician Fellowship. This year-long program provides fellows with the opportunity to participate in multidisciplinary team activities, lectures, and professional meetings, giving them the skills and knowledge to provide the highest quality of care for their patients.
Dr. Mary Quiceno named a Fellow of the American Academy of Neurology
Mary Quiceno, M.D., has been named a Fellow of the American Academy of Neurology (AAN). Fellow status acknowledges exemplary work and achievements in the neurosciences, the clinical practice of neurology or academic/administrative neurology, in the AAN, and in the community.
Thuy-Tien Ho, PA-C, chosen for Neurocritical Care Society committee
Thuy-Tien Ho, PA-C, was selected to serve as a member of the Advanced Practice Providers Committee of the Neurocritical Care Society. The committee works to strengthen APP positions at their institutions and enhance the education experience and quality of training.
Amanda Dirickson, ANP-C, to present initial results at International Stroke Conference
Amanda Dirickson, ANP-C, was accepted by the International Stroke Conference for a podium presentation on "Helping to Educate Women About the Risk of Stroke (HER-Stroke): Initial Results from a Teaching Intervention."
Dr. Niyatee Samudra manuscript accepted for publication
Niyatee Samudra, M.D., is the first author on a manuscript that has been accepted for publication in the journal Drugs & Aging – "Psychosis in Parkinson disease: a review of etiology, phenomenology, and management."
Dr. Stacy Smith selected for Fight for Sight – NANOS Research Award
Stacy Smith, M.D., has been selected to receive the Fight for Sight – NANOS Research Award. The award is co-funded by Fight for Sight and the North American Neuro-Ophthalmology Society (NANOS) and encourages neuro-ophthalmologists-in-training to pursue academic careers or incorporate research into their clinical practice.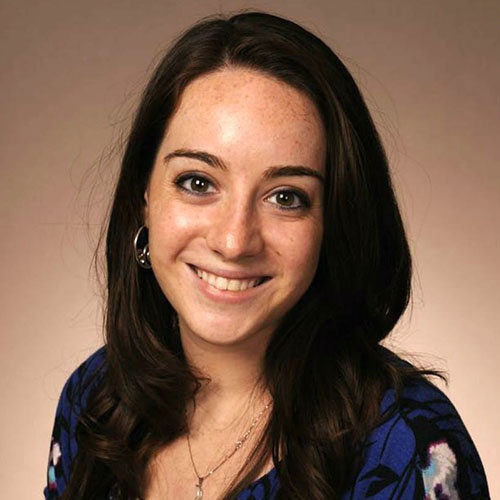 Christine Ochoa awarded grant for autism research
Christine Ochoa, a graduate student in Dr. Craig Powell's lab, was awarded a pre-doctoral fellowship grant from the Autism Science Foundation. Christine's research is focused on genetic mutations in chromosome 16 and their role in autism.