Medical Students
UT Southwestern's Department of Neurology and Neurotherapeutics offers several programs for medical students to learn about the field of neurology and the many specialties it offers.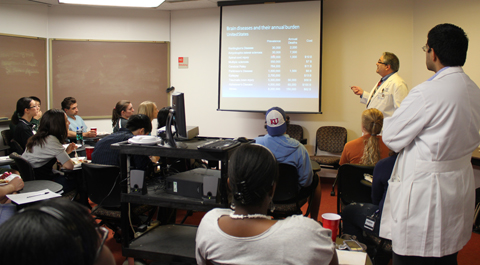 Clerkship
Medical school students will take part in a neurology clerkship which provides targeted instruction in the major neurological disorders. The clerkship aims to increase confidence in approaching neurologic symptoms and disorders, and helps prepare students for medical licensing and certification examinations.
Electives
The UT Southwestern Medical School also offers several summer elective courses in neurology. The courses draw students from all over the country.
SIGN
Students can show their interest in neurology and gain practical knowledge by becoming a member of the Student Interest Group in Neurology.