Department Leadership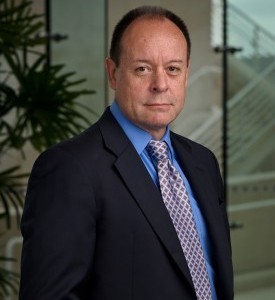 Luis Parada, Ph.D.
Luis Parada, Ph.D., Chair of Developmental Biology, was elected to the National Academy of Sciences in 2011. He holds the Diana and Richard C. Strauss Distinguished Chair in Developmental Biology and the Southwestern Ball Distinguished Chair in Nerve Regeneration Research. He also serves as Director of the Kent Waldrep Center for Basic Research on Nerve Growth and Regeneration.
Dr. Parada graduated with honors from the University of Wisconsin, Madison, with a bachelor's degree in molecular biology. He completed his doctorate in biology at the Massachusetts Institute of Technology in 1985 and served postdoctoral fellowships at the Whitehead Institute in Cambridge, Mass., and at the Pasteur Institute in Paris. Prior to joining the UT Southwestern Medical Center faculty in 1994, Dr. Parada was head of the Molecular Embryology Section in the Mammalian Genetics Laboratory of the National Cancer Institute.
Research
Dr. Parada's current research integrates the fields of molecular genetics, embryonic development, and signal transduction. His studies have provided critical insights into brain development, associated disorders, and cancer biology, and have led to the identification of molecules that inhibit nerve regeneration after injury.

His laboratory focuses on the regulatory pathways that control the complex process of nervous system development and the consequences of inappropriate development, which can include behavioral and mood disorders, as well as cancer.
In addition to NAS membership, Dr. Parada has received numerous honors, including election to the NAS' Institute of Medicine and the American Academy of Arts and Sciences in 2007 and as a fellow of the American Association for the Advancement of Science in 2008. He was named an American Cancer Society Basic Research Professor in 2003.