Education and Training
The Department of Biophysics provides a vibrant training atmosphere for undergraduate and graduate students, and for postdocs. Trainees with backgrounds in biochemistry, biophysics, engineering, physics, math, and computer science come from throughout the U.S. and as far away as Asia, Europe, South America, and Africa. Trainees work to decipher the molecular mechanisms of fundamental biochemical and biological processes by analyzing the structure, evolution, and energetics of molecules and their assemblies using experimental and computational approaches.
The Department provides training and access to state-of-the-art instrumentation in individual labs and through experts in the Core facilities. Department faculty are committed to all aspects of mentoring, from science training to providing teaching and outreach activities to career development. Former trainees, profiled below, have successfully moved on to a wide variety of positions.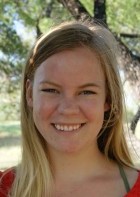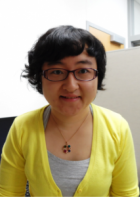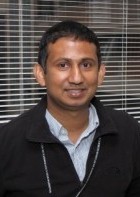 Postdoctoral Fellowship Position in RNA-Mediated Gene Regulation (Biochemistry and Structural Biology)
The research group of Yunsun Nam, Ph.D. at UT Southwestern Medical Center is seeking a postdoctoral fellow. Our laboratory is housed in a newly renovated space at the heart of the Cecil H. and Ida Green Center of University of Texas Southwestern Medical Center. Dallas offers many exciting activities, with affordable living costs and convenient housing options near the medical center campus.

The overarching goal of our group is to elucidate the mechanistic details of RNA-regulated gene expression, by investigating the structure-function relationship of various protein/nucleic acid complexes. We are particularly interested in the gene regulation pathways relevant to mammalian development and cancer, especially mechanisms and regulation of microRNA biogenesis. Postdoctoral fellows will have many opportunities to learn the newest methods in biochemistry and biophysics, in addition to working in an exciting, fast evolving area in the field of biological and biomedical sciences. We use various approaches, including X-ray crystallography, NMR spectroscopy, cryo-electron microscopy, molecular biology, nucleic acid and protein biochemistry, Next-Generation sequencing, and eukaryotic cell-based studies. For more information, please refer to the Nam lab website.

Candidates must have a Ph.D. degree and a strong background in biochemistry (protein or nucleic acid) and/or structural biology. Interested individuals should submit a CV as a single pdf file, including contact information for three references, by email to: yunsun.nam@utsouthwestern.edu.

UT Southwestern Medical Center is an Affirmative Action/Equal Opportunity Employer. Women, minorities, veterans, and individuals with disabilities are encouraged to apply.