Academics
At UT Southwestern Medical Center, we offer a world-class medical education that's based on a strong background in the basic sciences, early clinical experiences, and an unsurpassed program of hands-on clinical training at some of the nation's best hospitals.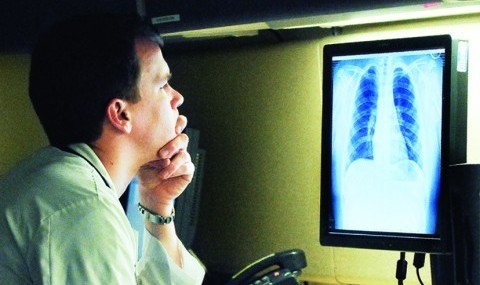 Our curriculum will challenge and inspire you – and prepare you for the future of medicine, today.
"UT Southwestern provided me with so many first-hand experiences to prepare me as a physician. The integrated curriculum is well designed, the faculty mentors are approachable and incredibly resourceful, and Parkland will always hold a special place in my heart."

– Jessica Nguyen-Trong, M.D., Class of 2009
An education at UT Southwestern is not just classrooms and clinics. We also offer students:
World-Renowned Faculty
You'll be taught by an outstanding faculty comprised of nationally known educators, clinicians, and scientists, including:
Nobel Laureates
Members of the National Academy of Sciences
Members of the National Academy of Medicine (formerly the Institute of Medicine)
Well-Developed Support Services
You'll receive plenty of support throughout your education at UT Southwestern. We want our students to succeed – in the classroom, in the clinics, and in life.
In addition, various mental health outreach programs and other school-related activities help ensure students are achieving proper balance and wellness in their lives.
The Medical Student Research Office has limited funding to help students present their original research at national conferences. Funding will be assessed on a one-on-one basis and an application will be required. Please contact Rene Galindo, M.D., Ph.D. for more information. rene.galindo@utsouthwestern.edu