Select Training Opportunities for Postdoctoral Scholars
These training programs are competitive with limited numbers of trainees accepted each year. If you are a postdoctoral scholar at UT Southwestern Medical Center and interested in any of the training programs listed below, please talk with your mentor and email the contact person listed for the specific program for application details.
Training Program in Lung Biology and Disease T32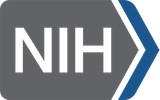 The Training Program in Lung Biology and Disease T32 combines two active research training programs into a single, integrated training structure. The existing research programs are from the Departments of Internal Medicine (Division of Pulmonary and Critical Care Medicine) and Pediatrics (Pulmonary and Vascular Biology). The primary goal of this Training Program is to train scientists who will investigate key questions in lung biology and translate this knowledge into advances in the management of lung diseases.
The application seeks to support three new postdoctoral trainees (M.D., M.D./Ph.D., or Ph.D.) per year for two years each, with an emphasis on physician scientists. At this point we do not sponsor predocs. The potential levels of investigation pursued are broad and may be conducted anywhere across the spectrum of very basic to patient-oriented research, but the training will be rigorous, structured, and directly applicable to lung disease. The postdoctoral trainees will enter into one of four thematic tracks:
Pulmonary vascular disease (pulmonary hypertension, vascular leak and reactivity)
Interstitial lung disease (idiopathic and immunologic interstitial pneumonias)
Lung epithelial cell and differentiation disorders (lung epithelial EMT, emphysema, lung development, cystic fibrosis)
Immunity/inflammation/sepsis (lung injury, acute and chronic lung infections, sepsis)
Contacts: Lance Terada, M.D. (PCCM) lance.terada@utsouthwestern.edu
and Phil Shaul, M.D., (PVB) philip.shaul@utsouthwestern.edu
The Postdoctoral Training Program in Nephrology Research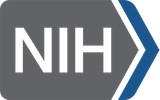 The Postdoctoral Training Program in Nephrology provides research training for adult and pediatric nephrology fellows, as well as basic scientists who are conducting research related to the kidney. Continuously funded for the past 30 years, the primary purpose remains the training of physician-scientists who will investigate kidney biology and disease and translate this knowledge into improvements in patient care. The applicant pool is robust.
The graduates from the Postdoctoral Training Program in Nephrology have published important contributions to biomedical research, and many have obtained faculty positions and received external funding for their research. The Program faculty comprises 21 physician-scientists and basic scientists with expertise in a broad range of scientific disciplines that are relevant to the kidney.
The Training Program is organized into three programs in basic science research (Renal Physiology & Cell Biology, Pathophysiology of Renal Disease, and Genetics & Development) and three programs in patient-oriented research (Chronic Kidney Disease, Hypertension and Cardiovascular Disease, and Mineral Metabolism). Each program includes clinical and basic science faculty and a formal didactic curriculum that includes required courses in ethics and the responsible conduct of research.
The curriculum for basic science research also includes special topics in career development, a journal club, and elective courses at the UT Southwestern Graduate School of Biomedical Sciences. The curriculum for patient-oriented research consists of a certification program in patient-oriented research and a Master's Degree in Clinical Science.
Trainees in the program also benefit from the Educational Enrichment Program provided by the UT Southwestern George M. O'Brien Kidney Research Core Center, which includes a biweekly research conference, annual symposium, and hands-on instruction in mouse models, small animal physiology, cell biology and pathology, and clinical and translational research.
Endocrine and Metabolism Training Grant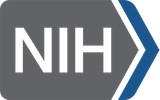 Our Endocrine and Metabolism Training Grant is a highly successful, multi-center and multi-departmental training program that provides M.D. and Ph.D. trainees with a firm base in state-of-the-art methodologies and to prepare them for future academic careers in metabolism research. Established investigators from several departments and a number of centers join forces to provide our trainees with a multi-faceted and diverse training program.
Participating centers include the Touchstone Center for Diabetes Research, the Center for Hypothalamic Research, the Advanced Imaging Research Center, the McDermott Center for Human Growth, the Center for Human Nutrition and the Harold C. Simmons Comprehensive Cancer Center. Areas of expertise include systemic and cellular metabolism, diabetes, lipid biosynthesis, obesity, genetics of reproduction, and steroid hormone biosynthesis and action.
Our mentors direct highly competitive research programs of national and international stature. Our trainees can take advantage of a very strong research infrastructure that allows them to address physiological, biochemical, and cell biological problems with emerging technologies and the latest instrumentation. The 40 trainers form a tightly interconnected, highly integrated group of investigators that cover all of the relevant areas in metabolism research and a number of subspecialties in endocrine research.
Metabolism research at UT Southwestern has experienced a dramatic programmatic expansion over the past several years. The Medical Center has made a major commitment towards complementing existing areas of expertise by targeted recruitment of key personnel to fill existing gaps. The current epidemic of obesity and its pathophysiological sequelae are on the rise. We aim to train the next generation of metabolism researchers and endocrinologists to cope with this enormous public health problem and to develop innovative approaches to combat metabolic dysfunction.
Contact: Philipp Scherer, Ph.D. Philipp.Scherer@utsouthwestern.edu
Cancer Biology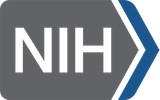 This predoctoral and postdoctoral training program emphasizes bench to bedside research encompassing state-of-the-art areas of cancer research. Along with training in the fundamentals of cancer research and sound scientific theory, trainees are provided access to methods in fundamental drug discovery using high throughput chemical and genetic screens to define cellular networks, signal transduction pathways, DNA damage and repair responses, and nanomedicine-targeted therapeutic drug delivery using cell and animal molecular imaging.
The problem of cancer in the 21st century remains a national priority, and as such offers a substantive long-term career opportunity for the training of predoctoral and postdoctoral students. The goals of our program are to train top-quality scientists capable of conducting independent cancer research, to foster the intellectual, technical, and communication skills required to succeed in the academic or industrial arenas of today and in the future, and to provide an understanding of the basic, public health, and clinical problems of human cancer.
The ability of this training grant to bridge an existing outstanding foundation of faculty in basic science with newly developed Cancer Biology and Therapy Programs in the Simmons Comprehensive Cancer Center, distinguishes it from a standardized general graduate and postgraduate educational program.
We have approximately 45 committed faculty trainers representing 16 different Departments and Centers at UT Southwestern. We have assembled a dedicated group of leaders that constitute the Steering Committee of the Training Program, along with administrative support and both intellectual and financial support from the Director of the Cancer Center.
We have an integrated plan for the Cancer Training Program for both predoctoral and postdoctoral trainees that details all key steps in cancer education and training, including biomedical ethics and the responsible conduct of science. We recruit from a geographically broad range of predoctoral and postdoctoral applicants as well as underrepresented diversity trainees.
We have expanded and implemented our cancer didactic and journal oriented courses, both basic and translational as well as a monthly cancer center trainee meeting. We highlight our selected trainees' accomplishments and provide additional opportunities for these trainees in addition to our standard curriculum. Some of these include opportunities to attend meetings, and special lunches to interact with visiting faculty and to interact with each other on a regular basis.

Contact: Jerry Shay, Ph.D. Jerry.Shay@utsouthwestern.edu
Integrated Immunology Training Program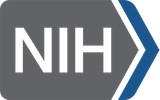 The purpose of the Integrated Immunology Training Program (IITP) at UT Southwestern is to provide comprehensive training for graduate students, medical scientist trainees, and postdoctoral fellows for cutting-edge immunology-related research careers. The goal is to prepare exceptionally qualified individuals for the investigation and resolution of such significant immune-related problems as autoimmune diseases, allergies, infectious diseases, and immunodeficiencies.
These goals will be achieved by a combination of rigorous and intellectually challenging didactic immunology courses, cutting-edge research projects, research presentations, a qualifying exam, seminars, journal clubs, and career development programs.
The Integrated Immunology Training Program includes the faculty who are distributed among twelve distinct UT Southwestern departments and/or centers (Immunology, Microbiology, Pathology, Cancer Immunobiology, Internal Medicine-Rheumatology, Internal Medicine-Infectious Disease, Biochemistry, Molecular Biology, Pediatrics, Neurology, Nephrology, and Ophthalmology).
These faculty are selected based on their leadership role in either developing new immunology courses and/or curriculums, directing an immunology course, or strong commitment in training students and postdoctoral fellows. The IITP is supported by 11 administrative committees.
Advanced training in immunology is essential for responding to global issues of re-emerging infectious diseases, an aging population suffering the ills of autoimmune diseases, and the recent unfortunate international threat of bioterrorism. The strong didactic courses offered by the Immunology Program provide in-depth coverage of these issues. The research tracts of the IITP faculty are responding to these global challenges. These goals continue to be achieved, as evidenced by the previous trainees who have completed the training and have continued in academia and industry.

Contact: Nicolai Van Oers, Ph.D. Nicolai.VanOers@utsouthwestern.edu
Molecular Microbiology Training Program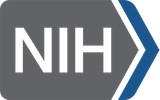 Funded by: NIAID-NIH
Term: September 1, 2009–August 31, 2014
PI/Program Director: Michael V. Norgard, Ph.D., Professor and Chair of Microbiology
The National Institute of Allergy and Infectious Diseases of the National Institutes of Health has funded a five-year training program at UT Southwestern to support five graduate students and two postdoctoral fellows in a progressive Molecular Microbiology Training Program (MMTP).
A particularly attractive feature of this MMTP is its departure from conventional program, or departmental-based, training to an interdisciplinary program that maintains a microbiology orientation, while broadening the scope of the training mission to include many other aspects of molecular and cell biology.
The diverse backgrounds of the 24 faculty trainers, comprised of a core group of established investigators with accomplished records and an expanding new faculty, represent interdisciplinary research programs bound by the common theme of molecular and cellular microbiology. The training faculty emanate from nine different Medical School departments and centers.
The overall objective is to train students and postdoctoral fellows for research careers in the molecular basis of microbial pathogenesis, cellular microbiology, host defense mechanisms, vaccine development, and other related areas. In general, activities towards the Ph.D. degree include:
Required coursework, supplemented with multidisciplinary electives
Special training in the ethical conduct of science
Attendance at and participation in seminars, research forums, socials, and journal clubs
Achievement on a grant application style qualifying examination
Intensive research culminating in the doctoral dissertation
Postdoctoral fellows enroll in UT Southwestern's Certificate Program and are provided the opportunity to consolidate basic skills, develop independence in scientific thinking and research planning, obtain specialized training in writing, and learn new areas of basic scientific inquiry and technology (e.g., translational research). Fellows also are involved in teaching, presenting journal clubs and research seminars, and contributing to the general "ferment" that drives scientific progress.
We expect that trainees who complete this program will become skilled in applying contemporary approaches to solve important problems in the medical microbiological sciences, and in improving preventive and/or therapeutic intervention strategies.

Contact: Michael Norgard, Ph.D. Michael.Norgard@utsouthwestern.edu