Recent Publications
Representative examples of publications from the Chemistry Track
Inhibition of the prostaglandin-degrading enzyme 15-PGDH potentiates tissue regeneration
Yongyou Zhang1, Amar Desai1, Sung Yeun Yang, Ki Beom Bae, Monika I. Antczak4, Stephen P. Fink, Shruti Tiwari, Joseph E. Willis, Noelle S. Williams, Dawn M. Dawson, David Wald6, Wei-Dong Chen, Zhenghe Wang, Lakshmi Kasturi, Gretchen A. Larusch, Lucy He1, Fabio Cominelli, Luca Di Martino, Zora Djuric, Ginger L. Milne, Mark Chance, Juan Sanabria, Chris Dealwis, Debra Mikkola, Jacinth Naidoo, Shuguang Wei, Hsin-Hsiung Tai, Stanton L. Gerson, Joseph M. Ready, Bruce Posner, James K. V. Willson, Sanford D. Markowitz
Science 2015, 348, 1223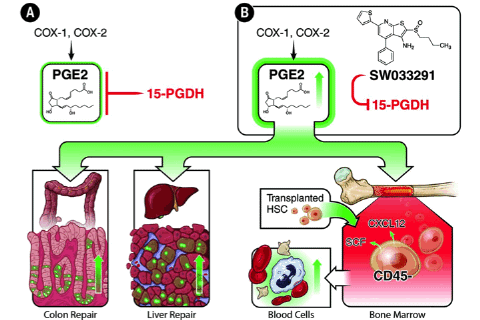 Detailed Mechanistic Study of the Non-enzymatic Formation of the Discoipyrrole Family of Natural Products.
Dominic A. Colosimo and John B. MacMillan
J. Am. Chem. Soc. 2016, 138, 2383-2388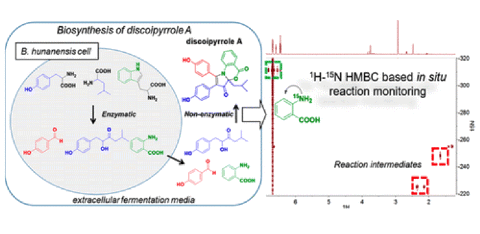 Modular degradable dendrimers enable small RNAs to extend survival in an aggressive liver cancer model
Kejin Zhou, Liem H. Nguyen, Jason B. Miller, Yunfeng Yan, Petra Kos, Hu Xiong, Lin Li, Jing Hao, Jonathan T. Minning, Hao Zhu, Daniel J. Siegwart
PNAS 2016, 113, 520-525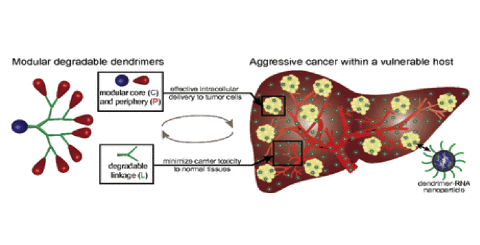 Isoform-Selective and Stereoselective Inhibition of Hypoxia Inducible Factor-2
Thomas H. Scheuermann, Daniel Stroud, Christopher Sleet, Liela Bayeh, Cameron Shokri, Hanzhi Wang, Charles G. Caldwell, Jamie Longgood, John B. MacMillan, Richard K. Bruick, Kevin H. Gardner, and Uttam K. Tambar.
J. Med. Chem. 2015, 58, 5930–5941.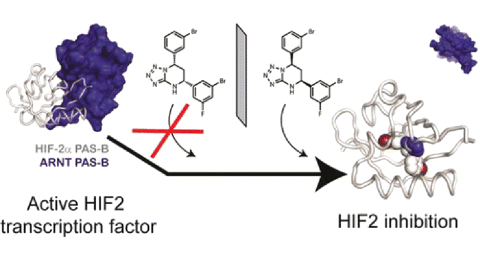 The Ketene-Surrogate Coupling: Catalytic Conversion of Aryl Iodides into Aryl Ketenes through Ynol Ethers.
Wenhan Zhang and Joseph M Ready
Angew. Chem. Int. Ed. Engl. 2014, 53, 8980-8984.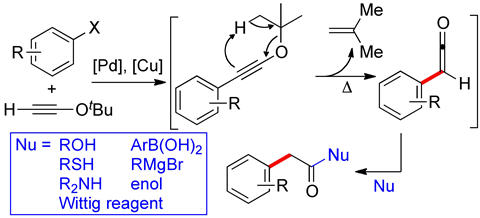 f
Asymmetric Syntheses of Sceptrin and Massadine and Evidence for Biosynthetic Enantiodivergence.
Zhiqiang Ma, Xiaolei Wang, Xiao Wang, Rodrigo A. Rodriguez, Curtis E. Moore, Shuanhu Gao, Xianghui Tan, Yuyong Ma, Arnold L. Rheingold, Phil S. Baran, Chuo Chen
Science 2014, 346, 219-224.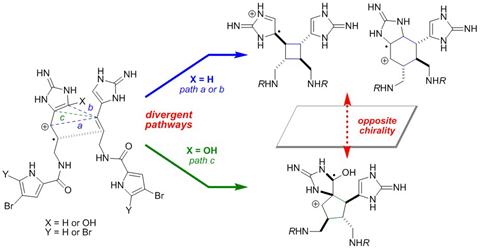 Mode of Action and Pharmacogenomic Biomarkers for Exceptional Responders to Didemnin B.
Malia B. Potts, Elizabeth A. McMillan, Tracy I. Rosales, Hyun Seok Kim, Yi-Hung Ou, Jason E. Toombs, Rolf A. Brekken, Mark D. Minden, John B. MacMillan, Michael A. White
Nat. Chem. Biol. 2015, 11, 401-408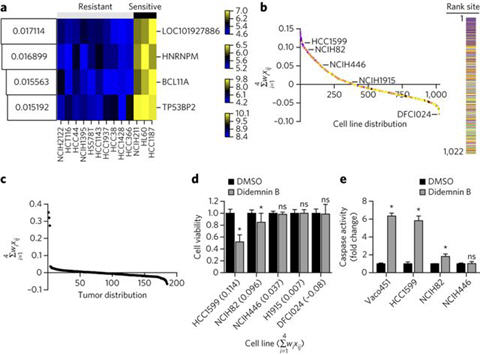 Ultra-pH-Sensitive Nanoprobe Library with Broad pH Tunability and Fluorescence Emissions.
Xinpeng Ma, Yiguang Wang, Tian Zhao, Yang Li, Lee-Chun Su, Zhaohui Wang, Gang Huang, Baran D. Sumer, and Jinming Gao
J. Am. Chem. Soc. 2014, 136, 11085-11092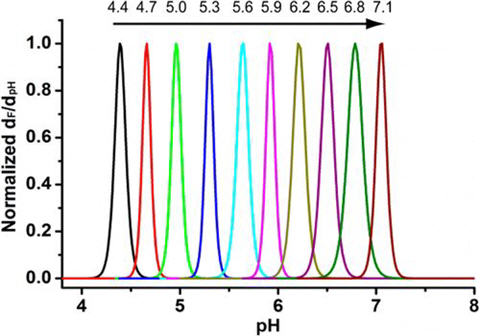 Structure Elucidation of Nigricanoside A through Enantioselective Total Synthesis.
Jie Chen, Panduka Koswatta, John R. DeBergh, Peng Fu, Ende Pan, John B. MacMillan Joseph M. Ready
Chemical Sci. 2015, 6, 2932-2937.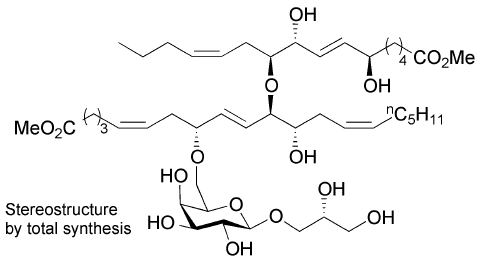 Studies toward the Unique Pederin Family Member Psymberin: Full Structure Elucidation, Two Alternative Total Syntheses, and Analogs
Yu Feng, Xin Jiang, and Jef K. De Brabander
J. Am. Chem. Soc., 2012, 134, pp 17083–17093